Say yes to your something blue being your wedding gown, especially when it is as beautiful as the gown featured in today's North Carolina wedding inspiration shoot, photographed by Radiant Photography by Sydney Danielle. See more wedding gown inspiration Highlights our hearts are loving include the perfect gold embroidery detailing on the flowing blue gown, and the amazing tulle skirt on the sparkling silver gown. We also love the neutral and classic wedding manicure with just a touch of sparkle and the springs of fresh florals in the bride's hair. Hear more from the photographer and meet the entire Creative Team after the jump! See more ethereal wedding inspiration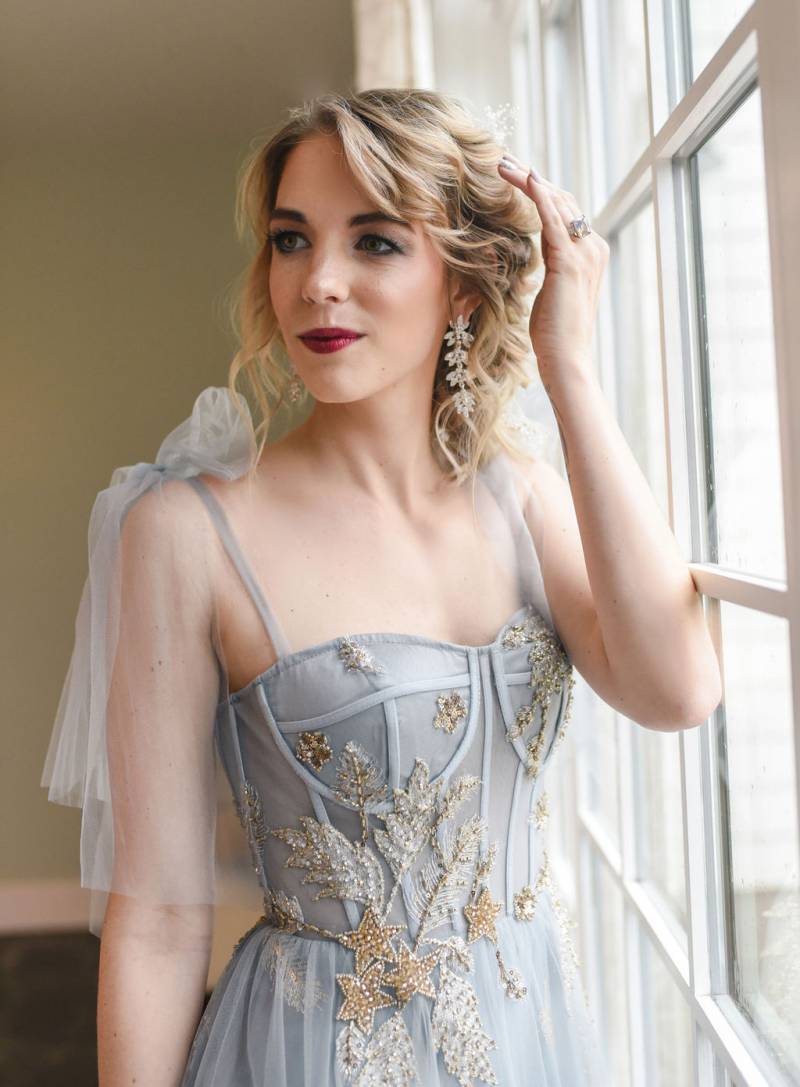 From the photographer:
Brides and couples are slowly moving away from more traditional looks and embracing fun, bold wedding style. This romantic bridal session was everything but traditional. I wanted to showcase modern, luxurious style, for the non traditional bride. We're in love with both of the elegant, glam gowns in all their delicate, graceful splendor — and what bride doesn't love a little sparkle too? As bridal style has changed so much, the beautiful possibilities of dress design and color combinations are endless. We even matched her up with a precious blue ring too. This bridal shoot was Winter meets Spring dreams for sure, and it fits the 'something blue' for brides 😉
I was definitely inspired after seeing the movie, Frozen 2, and our bride was totally a real life 2020 version of queen Elsa herself! She was a vision in the icy, periwinkle, boho blue embroidered gown with the ultra fun, detachable sleeves. The alluring silver dress was equally stunning in a look of its own with its stylish split, dripping with sequins on the top half.
We wanted to pair soft colors of Spring in the florals with a mix of magenta, sweet pea blooms, blues, and bleached dried stardust flowers to name a few. Our indoor, airy space was perfect as we brought the outside in with fresh greenery in a standing floral installation. Then, to our sweet surprise, we were blessed with a snow shower during our shoot! Watching it peacefully fall outside the windows while we captured our gorgeous bride was quite the dream. This relatively new wedding venue in North Carolina provides wonderful natural light with its giant windows and steep ceilings. The bridal suite was also quite lavish with its ample space, opulent natural light and sophisticated furniture. What a great venue for an indoor ceremony and reception. We had so much fun experimenting with the light from the windows with glass prisms to create dynamic frame effects around the bridal images. Overall, I loved the unique aesthetic style of this unforgettable bridal portrait session.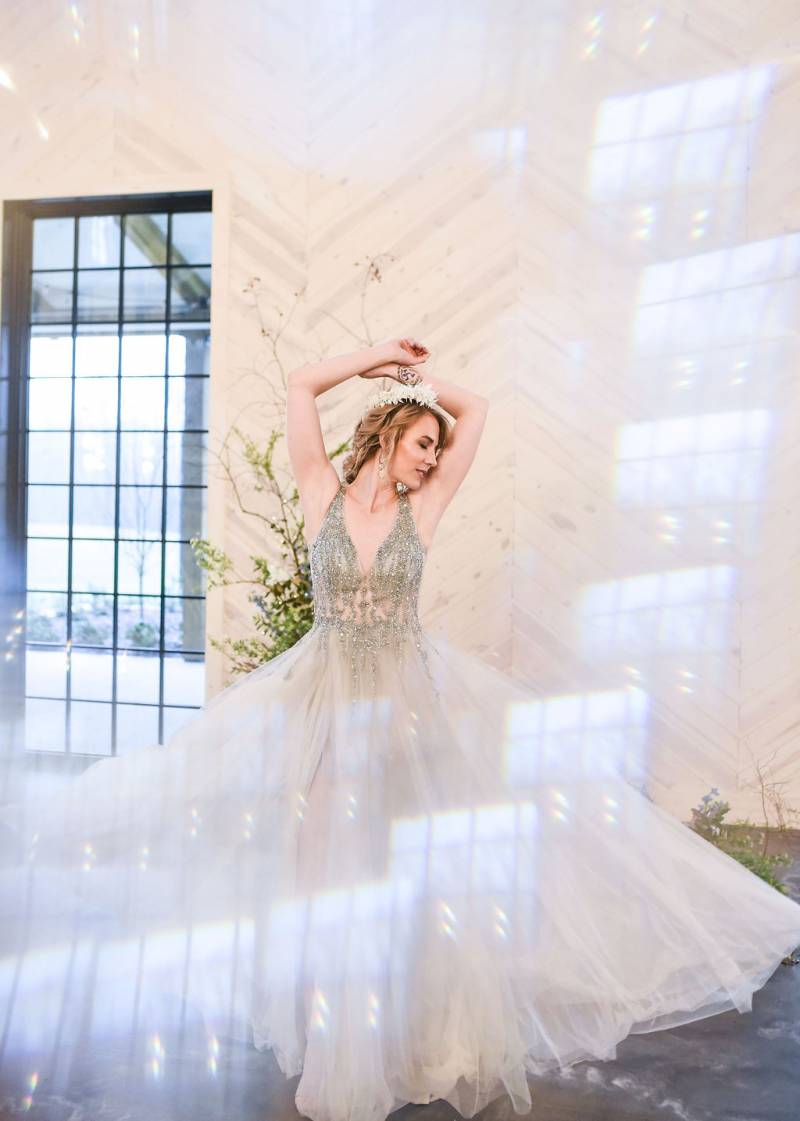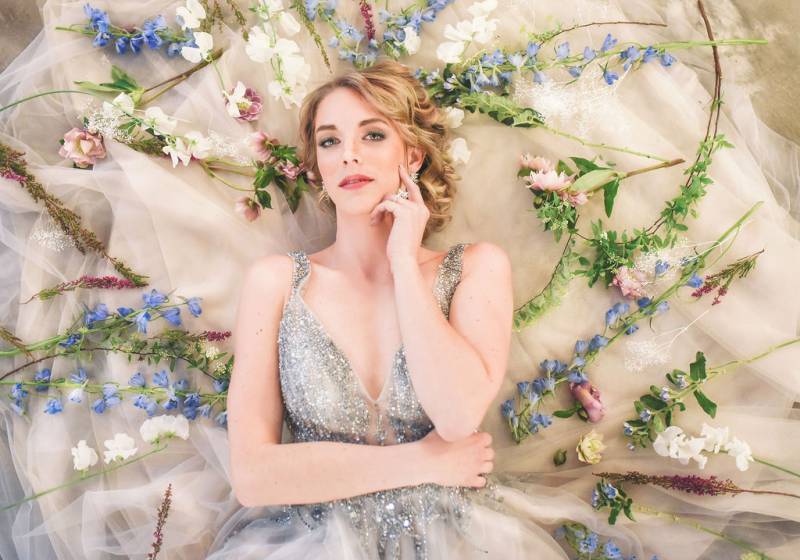 Sources
Radiant Photography by Sydney Danielle/Board and Batten Events/Fleur -Di-Re/Hitched Boutique/Andrea Leo Couture/Megan Oliveri