How much do you love black wedding decor details? They are modern and sleek, and they add a little bit of drama to your wedding design. Using black wedding decor details to spice up your wedding style is easier than you think– it just takes a splash and a dash of something special to give that pop! Today's minimalist garden inspiration shoot with black wedding details from Montreal, Quebec features the planning and design of Montreal wedding planner Chic by Nicole and was photographed by Montreal wedding photographer Lindsay Kennell Photography. Chic by Nicole added the minimalist drama by punching up the tablescape with black wedding candelabras, black flatware and stems of black florals for something special. The bride is styled in a modern minimalist wedding gown, with intricate straps as design details on the back of the wedding gown, and a structure bodice. The bride's gorgeous body art is highlighted by the sleek silhouette of the gown. Her dramatic makeup is paired with a chic chignon low at the back at her neck.
Hear more from the planner and meet the entire Creative Team after the jump!
From the Creative Team:
The key to a unique wedding is the mixing of themes, textures and styles. In this shoot, the creative team wanted to take a minimalist modern look and add dark touches, making it slightly rock and roll. Using velvets and creams kept the shoot luscious and rich and adding the black accents provided enough of a dark pop to add depth to the look. We chose this dress as it was very architectural and the fabric was divine. A step up from the the popular cami dress, the accent of our models tattoo provided a great backdrop for the silk dress. The modern font together with the ripped edges of the cotton stationery added to the juxtaposition of soft romance vs. modern minimalism.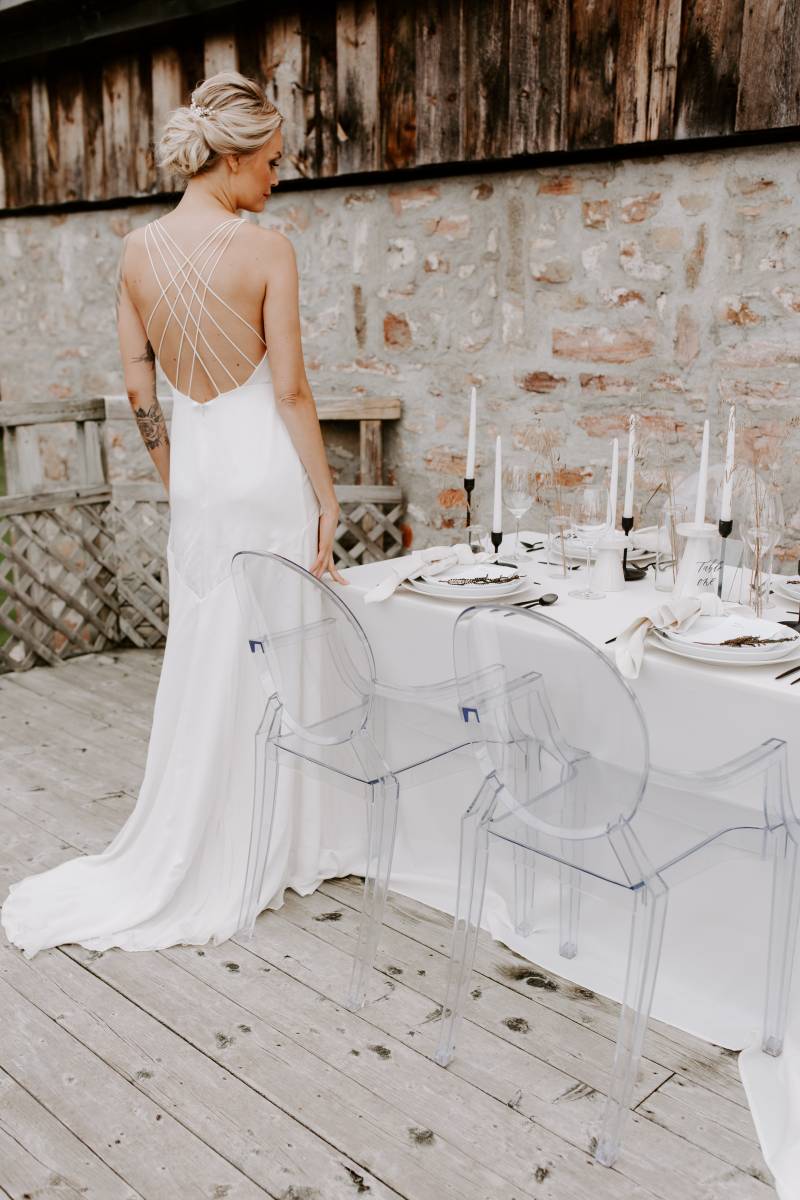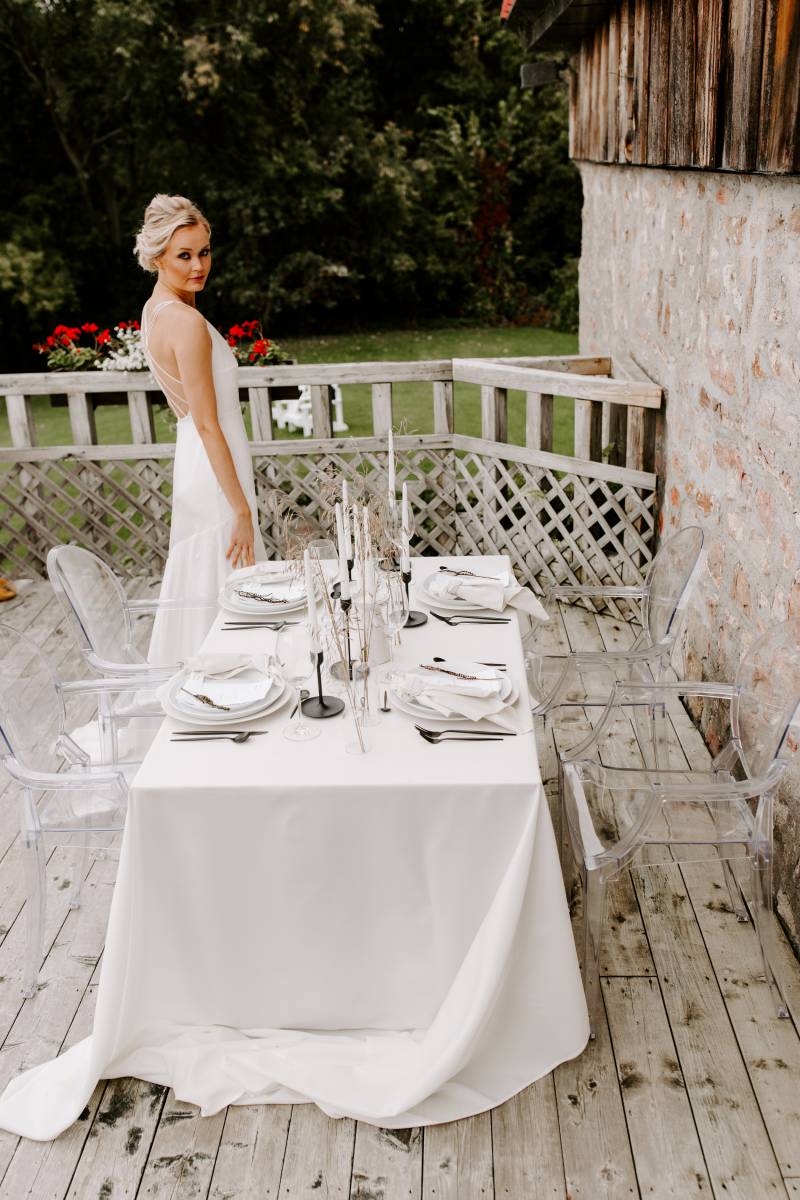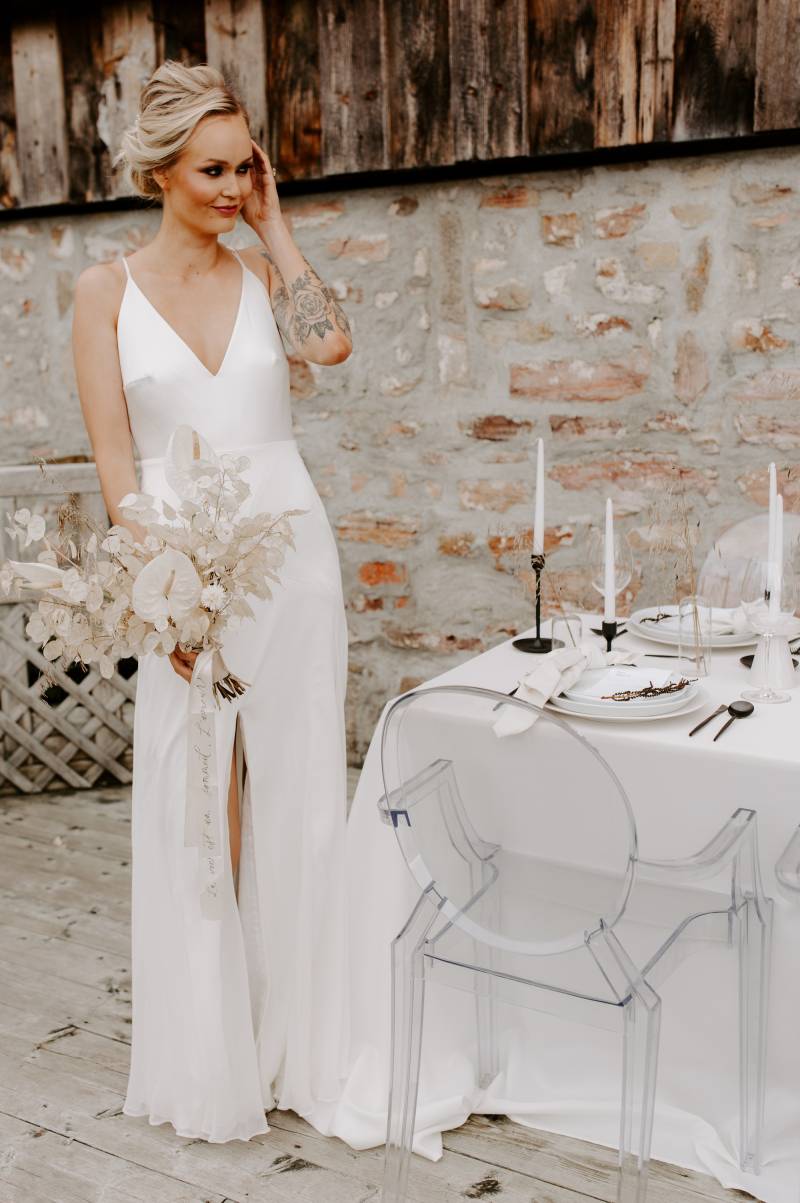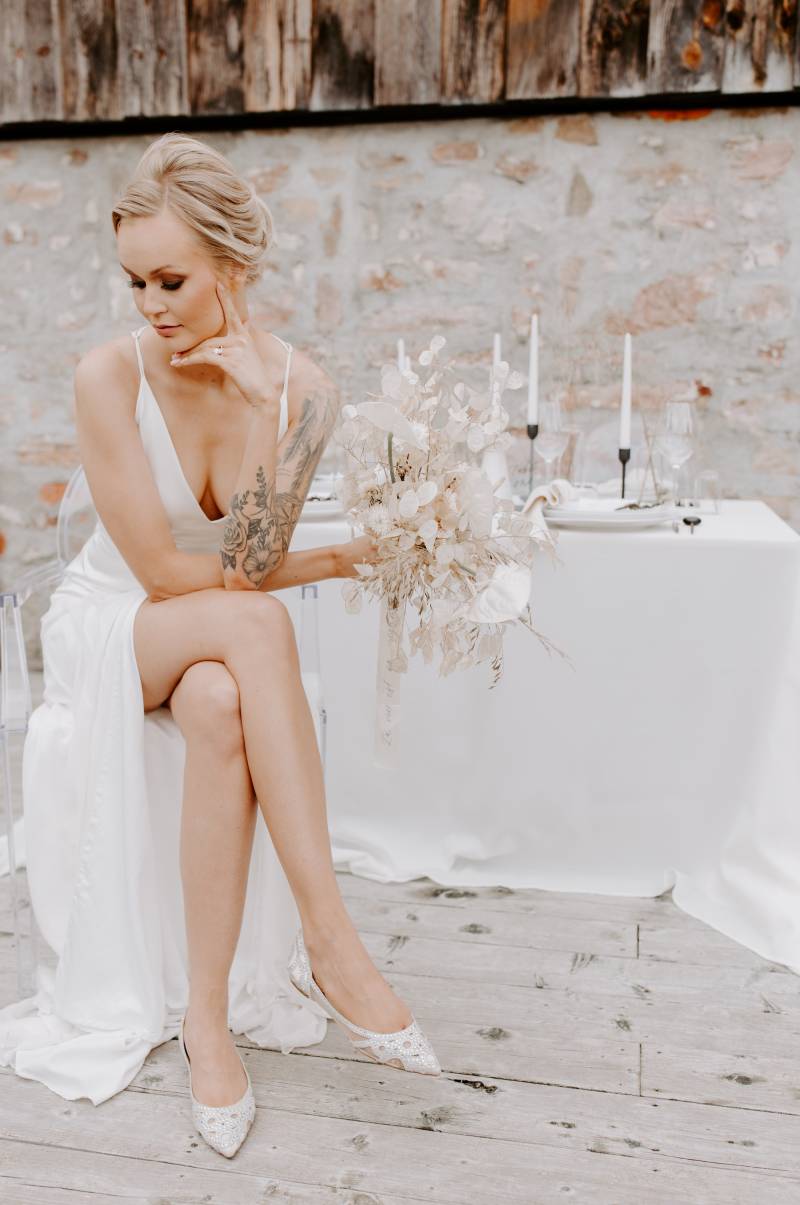 Sources
Lindsay Kennell Photography/Au Vieux Moulin/Chic by Nicole/La Vie Est Une Fete/Tenue De Soiree/Joe's Prop House/Crate and Barrel Canada/Sweet Savour Cakery/White Willow Paper Co./Some Day Art Co./Cristina Kisil/Ma Cherie Bleue/Janet Persaud/Malina Tang/Stor by Margot