Sultry and dramatic, the deep quiet of winter is the perfect backdrop for weddings that incorporate blacks and emeralds. Today's inspiration shoot from Alberta wedding photographer Pine and Peak Photography and Alberta wedding planner The Maby Studio uses dark colours to create the ultimate dramatic luxury. Inspired to re-create the magic of summer weddings, this black wedding inspiration shoot is all about showing off just how magical and romantic winter weddings can be.
Hear more from the Creative Team after the jump!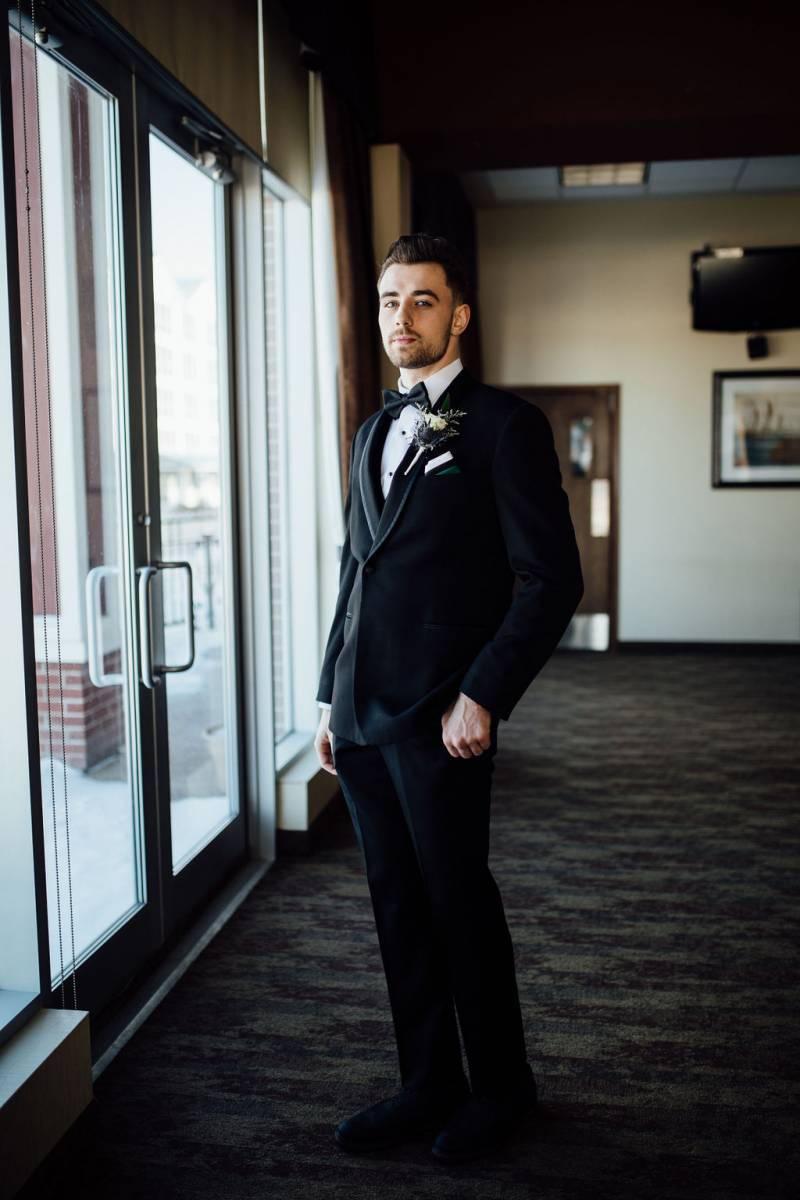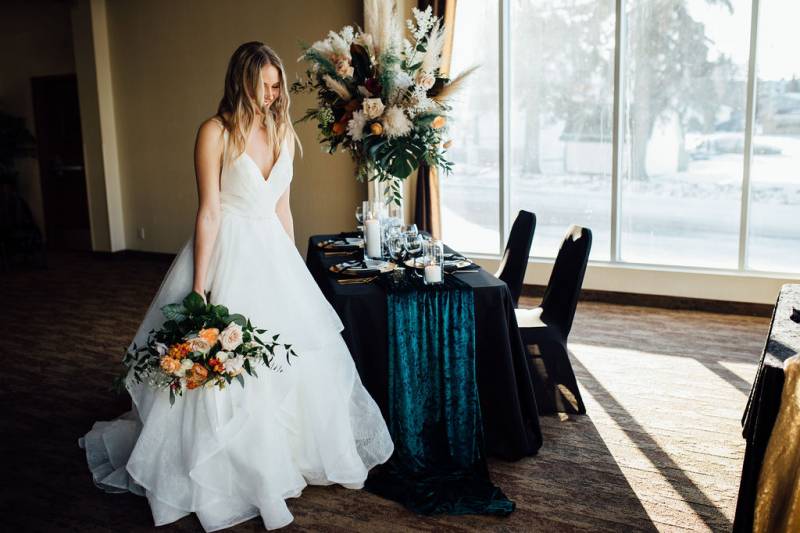 From the Creative Team:
This was a styled shoot set up by The Maby Studio. We wanted to showcase some of the talented vendors around Central Alberta and prove that a winter wedding can be just as magical as a summer wedding and you don't have to travel far to have a stunning wedding.