From the Creative Team:
Contemporary Allure- A Industrial Styled Fashion Photoshoot
Playful with a simple industrial backdrop is what Trena Laine Makeup Company and Jessica Catherin dreamt of with several models twirling, laughing in romantic dresses of tulle and sequins. We also pulled in a few of our favorite industry pals inlcuding EV Stenroos, The Greenery Girl and Blush and Raven to pull this styled photoshoot off.
With planning 2021 weddings, we are all keen on trends but also the simplicity in personal style for all of the wedding clients that are working with us on their weddings. We know our clients lean on their style a lot so we were drawn to the softer, natural side of the details from faux florals to delicate touches of jewelry. "When Trena asked me to create a set of floral hoops for this styled shoot, I was elated! I knew these not only had to be gorgeous but also had to have an element of high-fashion to them. A lot of my clients have been interested in using floral hoops for their weddings, and it really is such a versatile piece! It can be used as a backdrop, similar to what our team did here, or it can be even be used as a bouquet option. " shares The Greenery Girl.
Our backdrop is a simple addition of beechwood meets concrete and we felt we have strayed from the beauty of an industrial-chic backdrop so we strongly felt we need to bring that back. We knew EV Stenroos' elemental designs would reflect this and as EV Stenroos adds in " Engagement and wedding ring trends have been exploring the vintage and antique looks for quite some time, but now we are seeing a desire for whimsical and romantic as well. Contour bands made a strong arrival this year and we love them because they are so versatile and fun. Rose gold is still a strong trend but we are seeing lots of consumers swinging back to yellow gold, which we love! "
Blush and Raven is known for styling the modern romantic client with their unique inventory of one of a kind pieces from around the world and we had fun putting these beautiful dresses on our models to share the many tones and shades of white that are available to compliment your skin tone. Hair and makeup have a soft natural "undone" feeling as we wanted our models to exhibit grace and allure. " Our palette for makeup was neutral tones of sand, champagne and mauves with a hint of child-like pink on cheeks and lips, creating a very fresh enhanced finish. We are about the skin, so our job was enhancing the model's already beautiful skin tones as they already are", Trena Laine Makeup Company shares.
Simple beauty and simple fashion can still have an impact on the client who wishes to make a statement that resembles themselves and their surroundings. We feel with trends that come and go, adding in those inspiration feels to your own wedding or elopement can bring in a sense of identity, comfort and romance.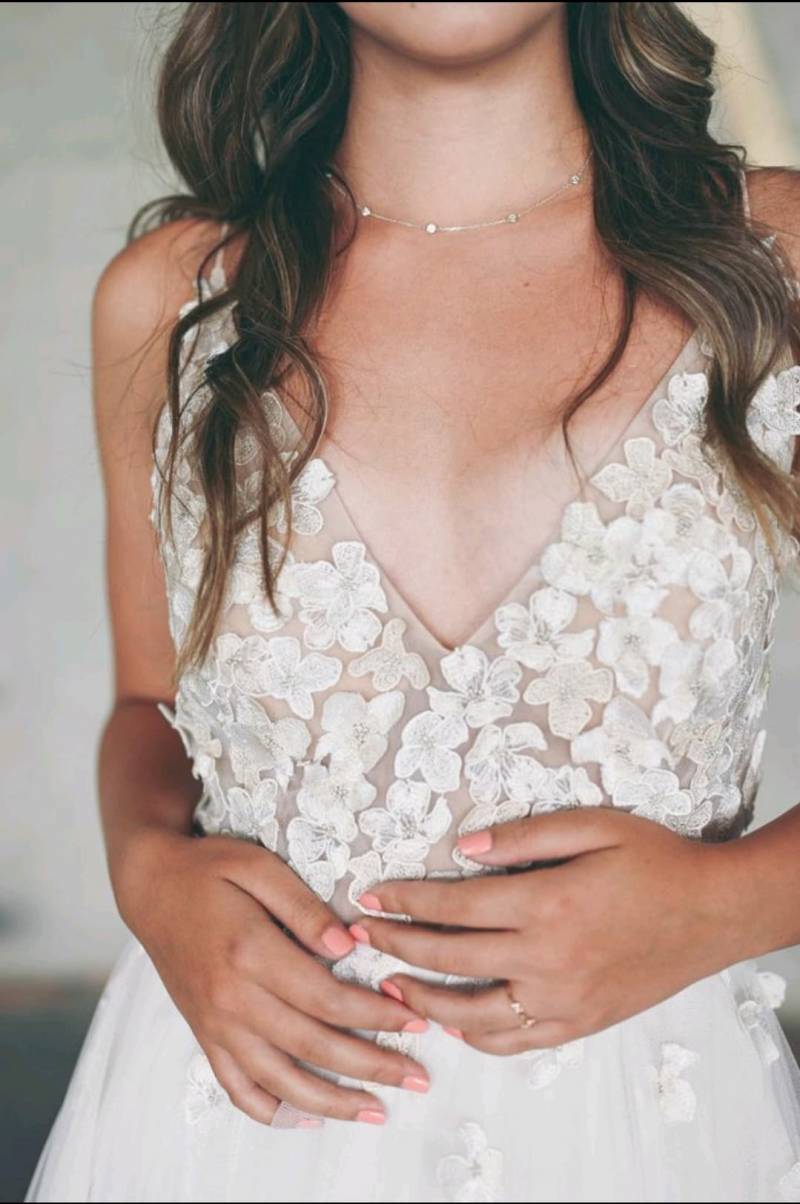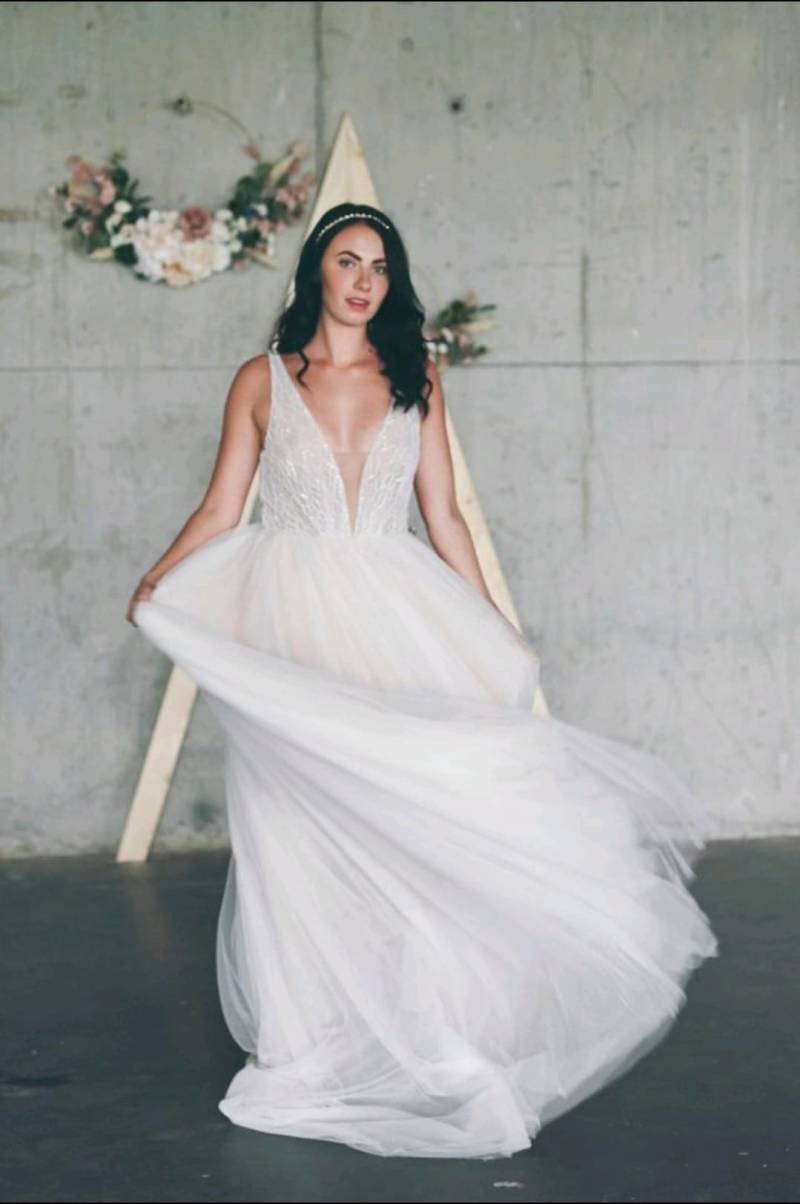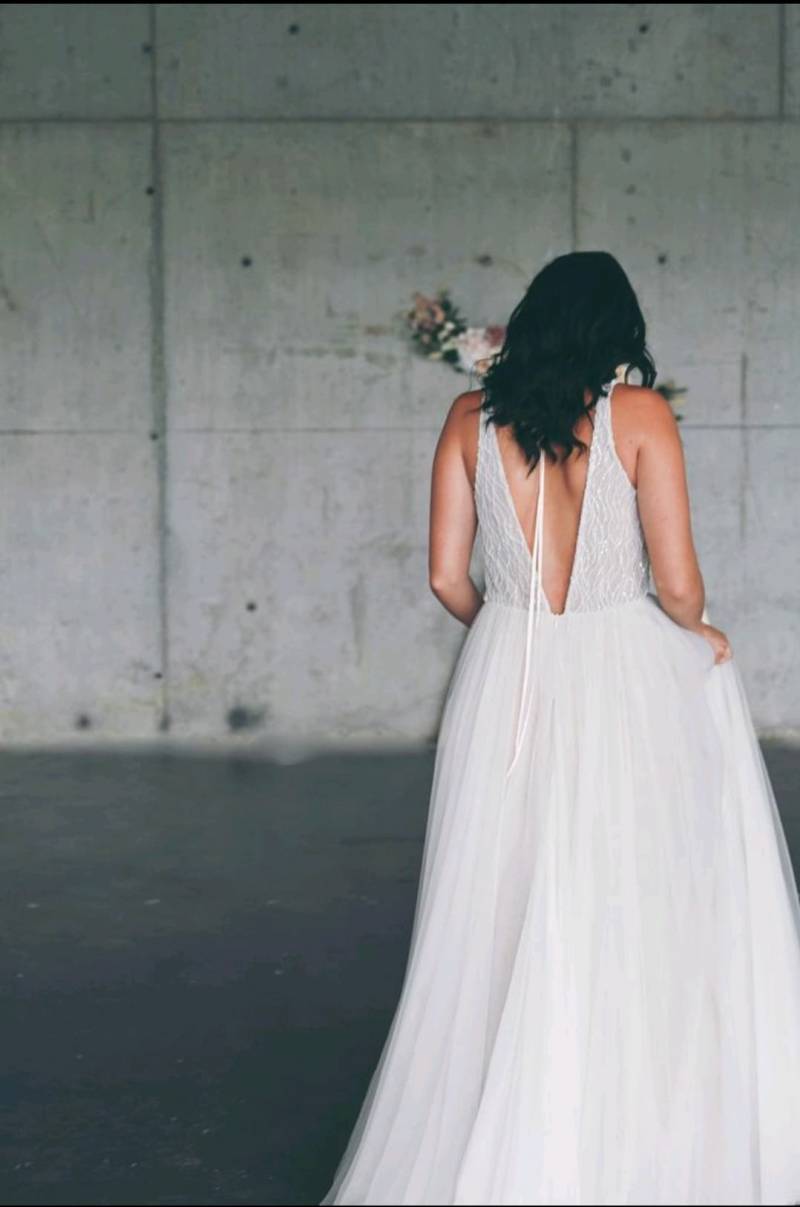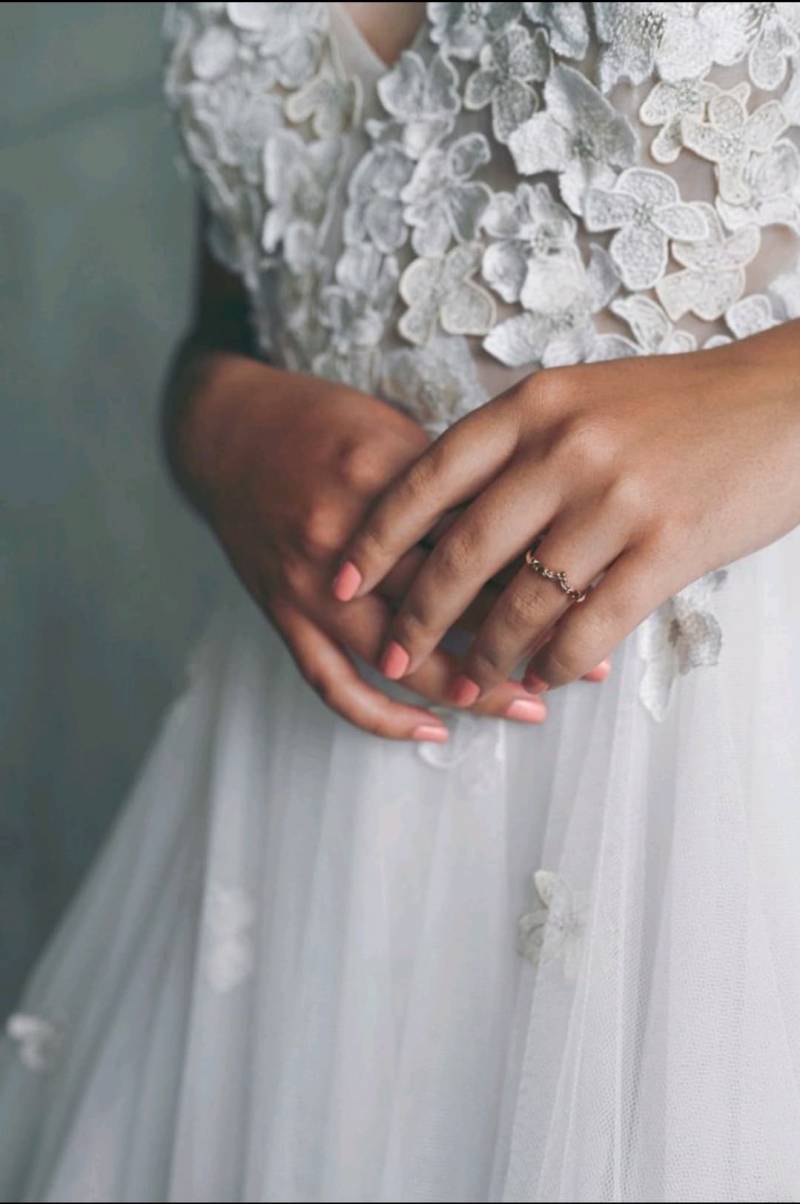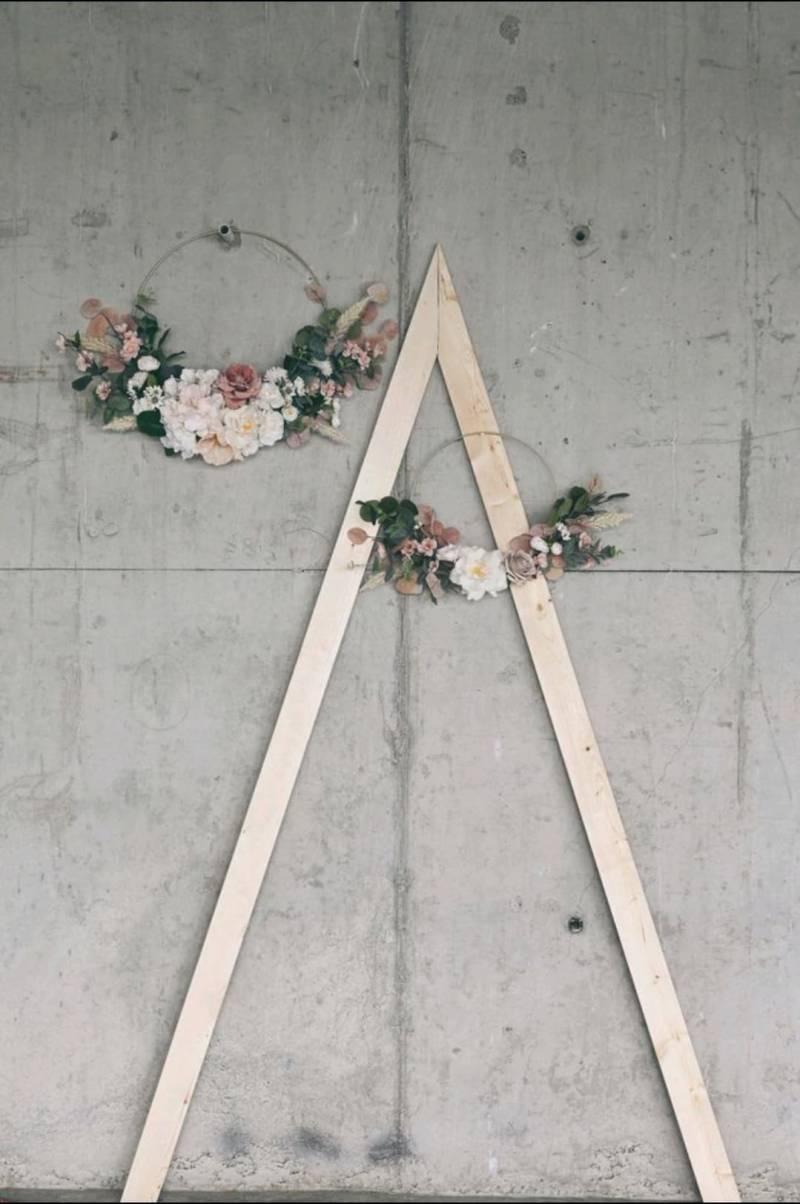 Sources
Jessica Catherin/Spin Studio/The Greenery Girl/Blush And Raven Bridal Boutique/Trena Laine Makeup Studio/EV Steenroos/Joanna Bisley Designs/Aaron Olfert/Angie, Mya, Bree, and Kseniya from Patti Falconer Agency