Joti and Neil's engagement session from Emily Exon Photography is the perfect way to head into the August Long Weekend! Emily took this gorgeous couple on an excursion into the beautiful woods in Kananaskis, which is one of the most picturesque landscapes in all of Alberta. What we can't get over is how big and bright Joti and Neil's smiles are, they're even more beautiful than the landscape itself. Hear more from the photographer after the jump!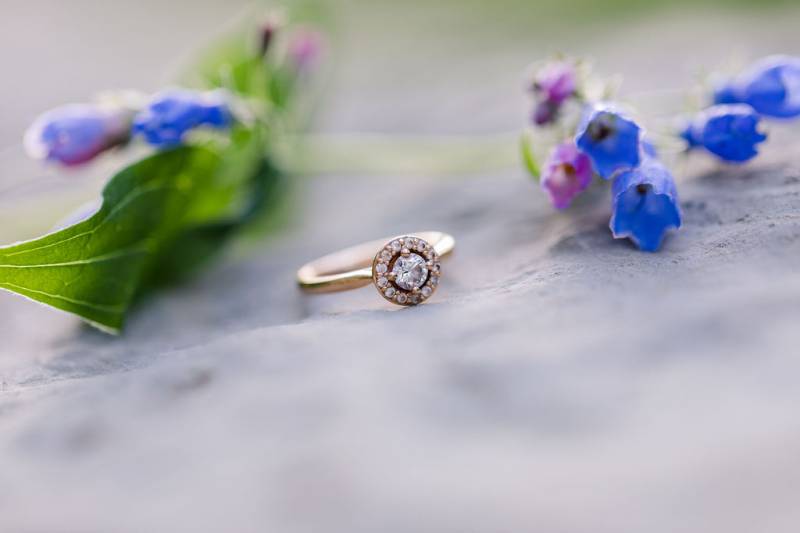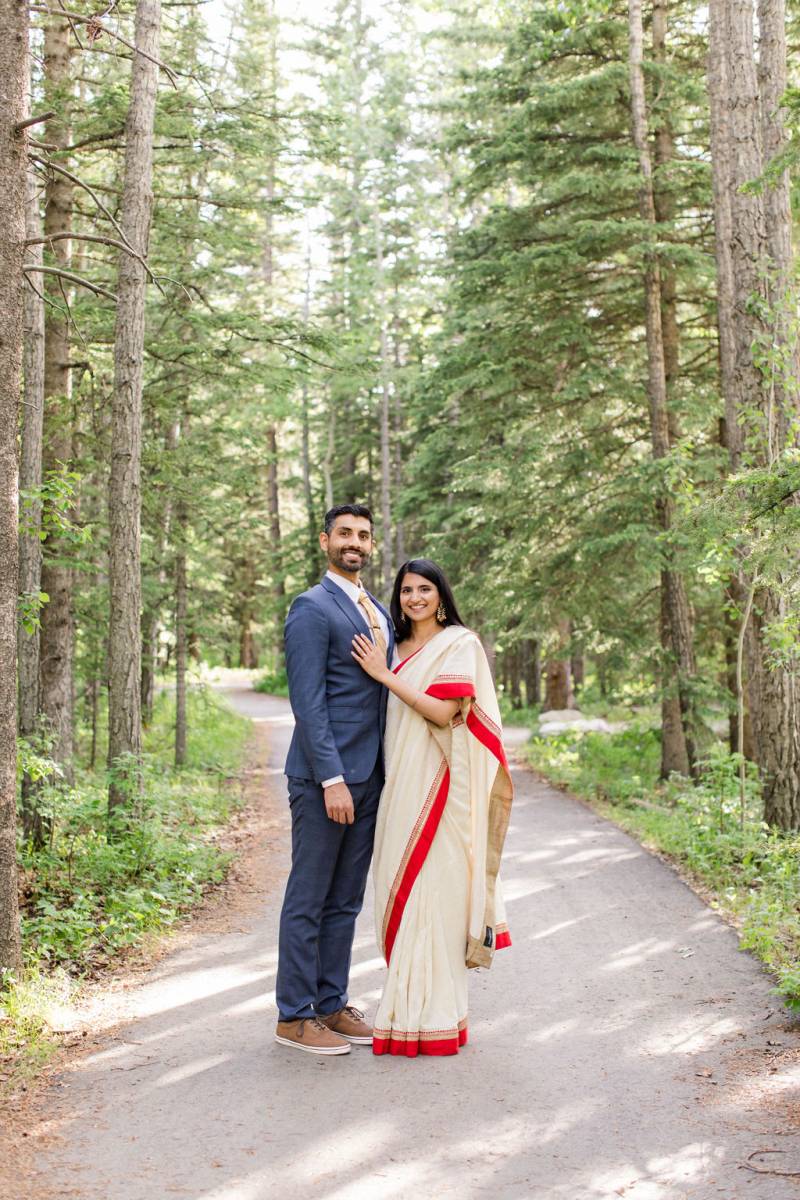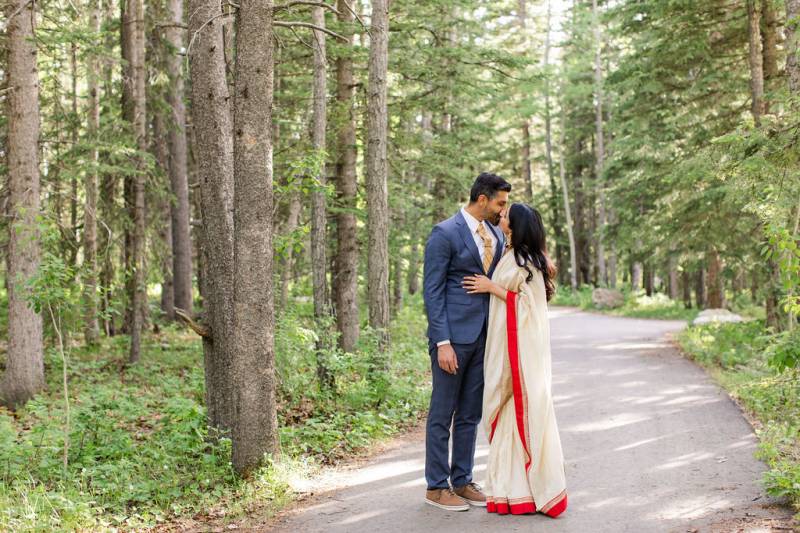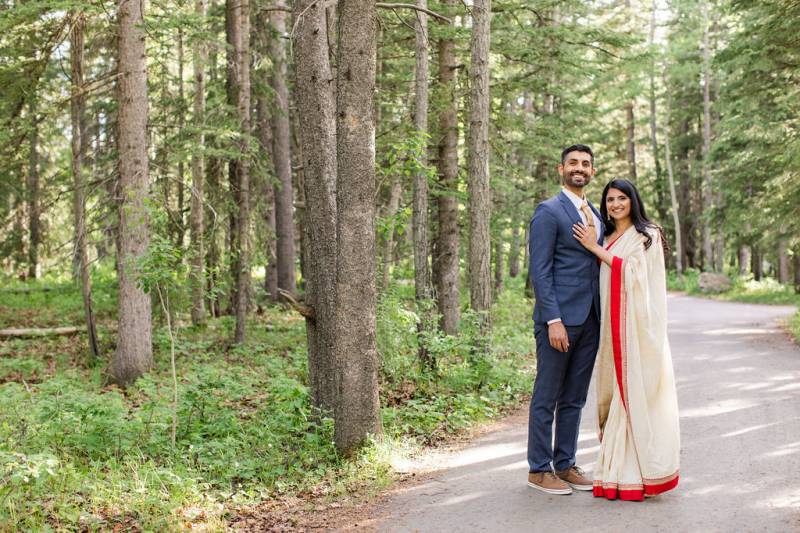 From the photographer:
Despite all the craziness that has happened in 2020 with the COVID-19 outbreak, there are still moments of love, joy and positivity to be found. Joti and Neil's engagement session in Elbow Falls, Kananaskis is a true representation that love conquers all.