From the Creative Team
This crew was a delight to work and our concept was easy flowing, full of laughter and fashion from COdy & Sioux, based in Brooks AB. As the photographer commented " This session was a dream! Moody afternoon after the rain created the perfect setting for this modern west girls adventure. Taking time to celebrate the small things is just as important as the larger milestones in life. Gather your best gals and make someMemories, you won't regret it!"

Trena Laine envisioned summer kissed skin, tousled hair and playing with tones of coppers, taupes, bronzes and peaches complimenting the fabulous digs from Cody & Sioux. 

Emily – "I absolutely loved being a part of this shoot! As I typically live in sweatpants and gym clothing, it was a blast to get dolled up by Trena and take some photos with a great group of girls. I feel like a real human being again!"

Sarah – "Trena was such a delight to work with. I felt like I had known her for years! Even though we had just met, Trena was able to make me feel fabulous and done-up but still completely myself.As a mother of 2, and during a pandemic stuck at home, it felt so nice to dress up and feel pampered when getting my makeup done and shooting with some amazing women!"
cody – "Cody & Sioux aims to curate a selection of pieces that are thoughtful of the West. Each product we bring into our store breathes its own vision of the West in a way that we hope inspires the people who wear them. For this shoot, every girl chose an outfit that reflected their individual personality and taste. There are so many ways to wear the West. We found that these outfits beautifully showcased the ways that everyone can bring a piece of the West into their wardrobe."

Kelcey- "Working with Trena is always an amazing experience! She helps you feel confident in yourself and it's a bonus that she's always smiling. You couldn't ask for a better makeup artist. I enjoyed being able to dress up, get my makeup done and share some laughs with some great humans!"
Courtney – "It amazes me how Trena was so able to capture who I am and make me look more like 'me' than I could ever with her makeup! Getting dressed up is something I have missed doing lately, so I relished the chance to look a little more feminine than my usual jeans and t-shirt combo and opt for a flirty dress."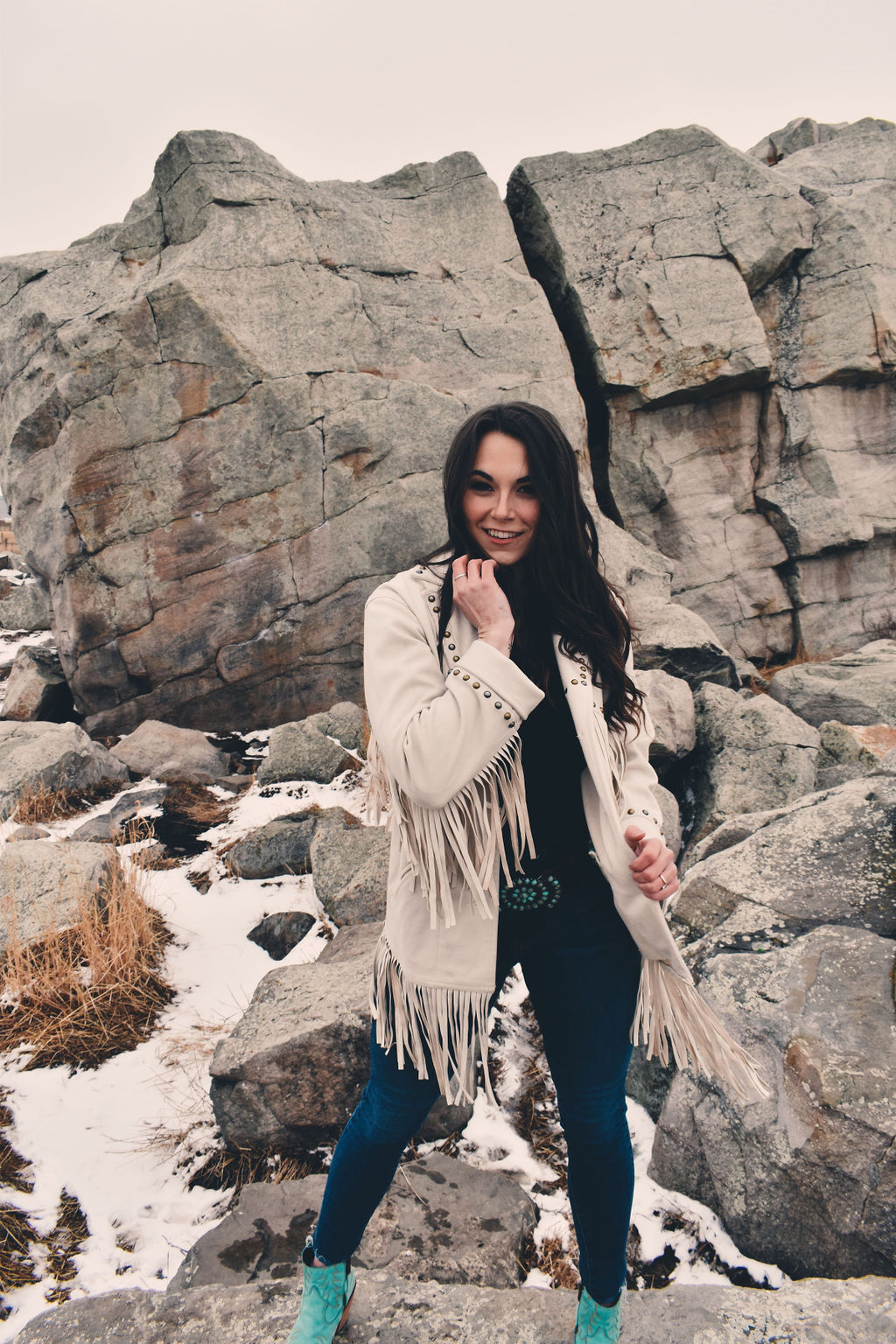 Confetti Directory Members Featured In This Shoot
Canada's most extensive wedding vendor directory, we feature vendors for weddings of every style, size and budget.
Meet the Creative Team
Is your business featured in this post? Click here to get started.