Blossoms and botanicals that highlight the bounty of the season!
Spring: Spring flowers are usually in season from February through April. Think about using blossoms and buds that are just barely opening, and berries that are still ripening in your bouquet. Spring bulbs or seedlings make lovely favours and are a unique gift to thank your guests as they will bloom in commemoration of your wedding year after year. Typical spring flowers include tulips, narcissus, and irises. Be sure to also look into deliciously fragrant flowers such as lilac, sweet peas, hyacinth, freesia, stephanotis, and peonies.
Summer: Summer flowers are usually in bloom from Mayuntil August, and sometimes September. The most popular choices for summer bloomingflowers are: alstroemeria, chrysanthemum, English lavender,forget me not, hydrangea, lisianthus, stephanotis, stock, zinnia, and tuberose.Orchids, birds of paradise, and ginger halcyon are exotic sturdy blooms thatwill all stand up to the heat of the summer months. Keep a spray bottleon hand to mist your blooms and keep them moist in the heat.
Fall: Fall flowers are usually in season fromSeptember through November. Fora unique twist on traditional fall shades, try incorporating blooms in contrastingcolors for a striking effect. Late summer flowers and other botanicals likesunflowers, black-eyed Susan's,delphinium, and Gerbera daisies, can be combined with other botanicals likewheat and artichokes for an interesting fall effect.
Winter: Winter flowers are normally in season fromDecember until February. Ifyou are wedding in a cold climate, try incorporating berries still on the bush,shapely branches, or evergreens in your floral design. A few examples offlowers that are in season at this time are: amaryllis, anemone, jasmine,ranunculus, star of Bethlehem, and stargazer lilies.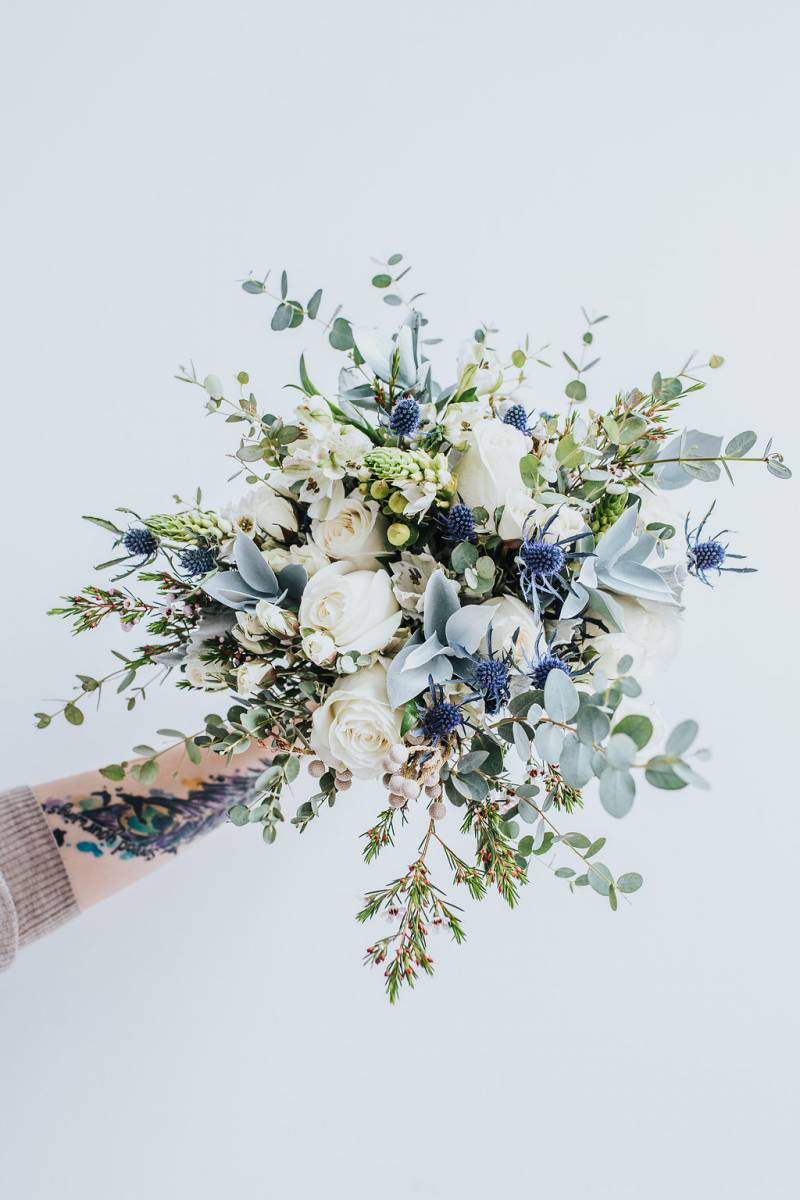 Sources
Floral Architects/Sue Moodie Photography/Christy D. Swanberg Photography/Amborella/The Jar Photography/Gingersnap Photography/Wild Magnolia Florals/Meghan Elizabeth Photography/Sofia Katherine Photography/Creative Weddings Planning & Design/Creative Weddings Floral Design