From the Creative Team:
Everything about shooting these ladies in the mountains was magical! We hit this beautiful lake right at sunset and were able to capture the moon just starting to peek out over the top of the mountain. The gowns swayed so perfectly with every step and when the wind came it, it truly enhanced the flow to the trains. Nicole designed the bouquets to pop in the blues of the mountains and used such a unique flower palette. Our hair stylist was able to work her magic with two completely different hair types and perfectly complimented the gowns and makeup. Our MUA was on point with her contours and colours and selected quite literally the most amazing lashes for full effect.
As the photographer, I trued to capture the moments of the mountains, which feel near impossible when I think about it. I wanted the viewer to see how the gowns and florals pop against such a dramatic background, and know that choosing the right vendors is key to having the perfect day <3
This team of vendors really gave it everything they had to create unique and beautiful wedding images, that showcased their skills and services/products.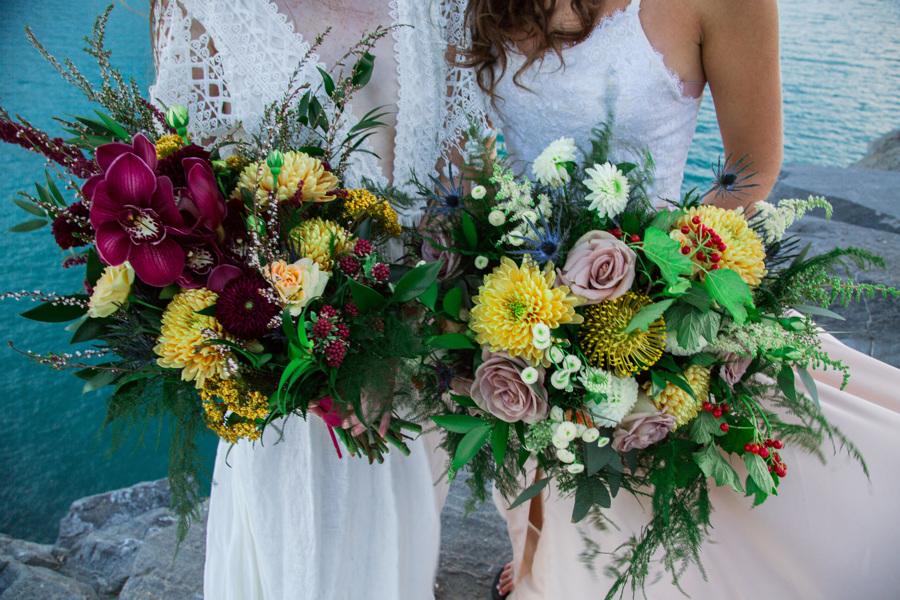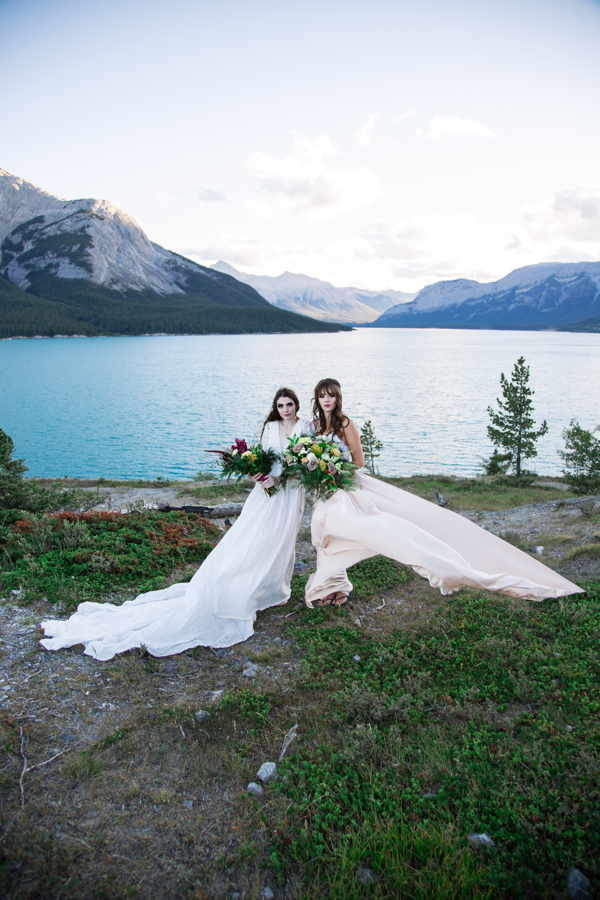 Confetti Directory Members Featured In This Shoot
Canada's most extensive wedding vendor directory, we feature vendors for weddings of every style, size and budget.
Flowers By Nicole
Wedding Flowers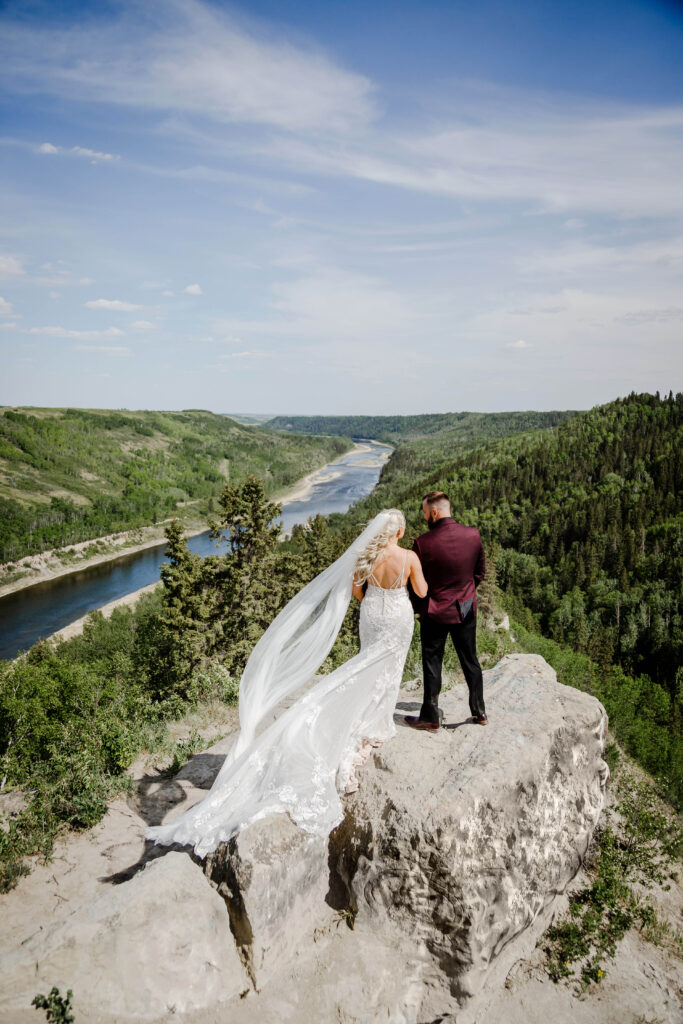 Weddings By Ever After
Wedding Photography
Meet the Creative Team
Is your business featured in this post? Click here to get started.