Falling in love with a backyard wedding is easy! There is extra love that comes with being at home. Maybe it's the familiarity and the ease, the joy, the shared memories and the excitement of a lifetime of new experiences yet to come that give backyard weddings an extra sprinkle of sugar on a perfect day. Photographed by Vernon wedding photographer Abigail Eveline Photography, Jen and Garret could not have had a more perfect day for their Vernon wedding. Fulfilling the dream of hosting their wedding in Jen's parents' backyard, the entire day was filled with heartfelt touches. Jen collected the flowers for the reception herself and this couple ended the night dancing under a canopy of vines. Hear more from the photographer and meet the entire Creative Team after the jump!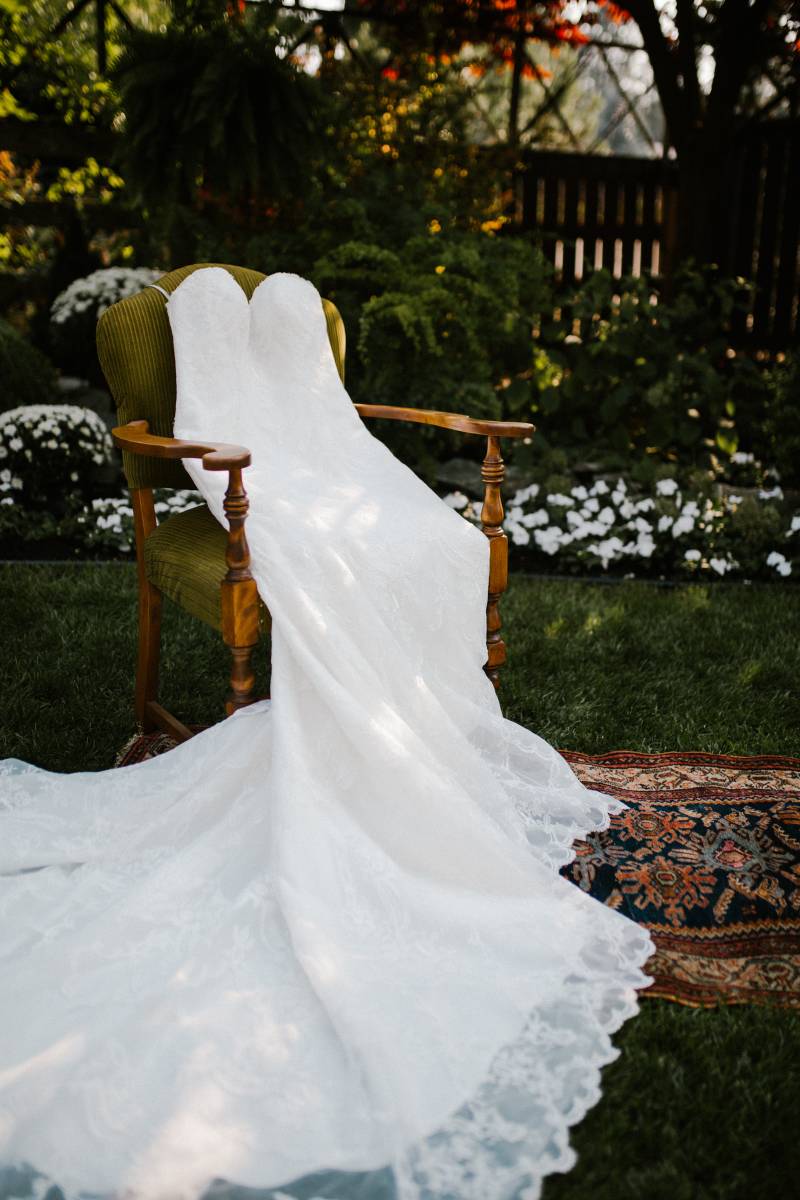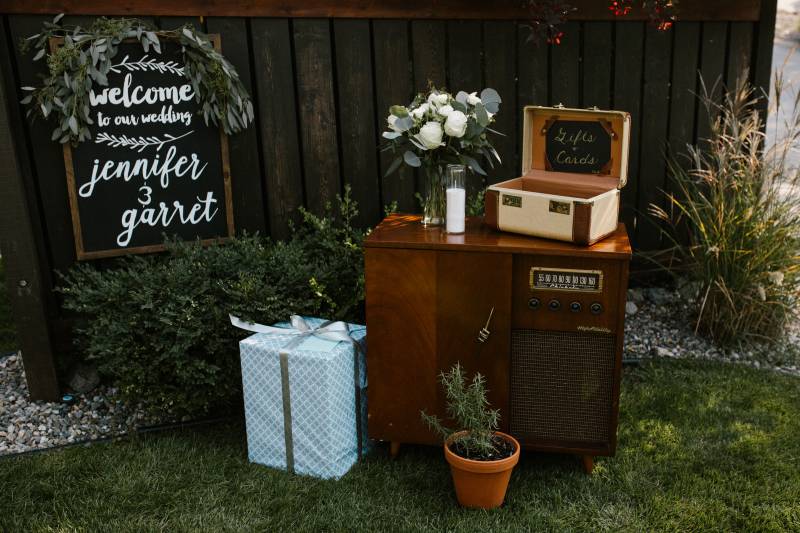 From the photographer:
Jen + Garret had a beautiful evening wedding in early September. Jen had always known she would get married in her parents backyard in Vernon, BC. They have a such a quaint space that they decorated with bohemian rugs, long tables, string lights and antique chairs. The table florals were gathered by the bride from around the venue. It all came together so perfectly! Just as they walked down the aisle, the sun was starting to set and was peaking through the trees in the backyard. They said their vows in the backyard with their closest friends and family. For portraits Jen's uncle drove us around in a convertible to some meaningful locations to the couple - we went to a beach just down the street from her parents place, a viewpoint over both Lake Okanagan and Kalamalka Lake. With no bridal party, we really were able to enjoy their portrait session and drink in all of the sunset before heading back to their family style dinner. Between the candles, string lights and intimate feel their backyard reception had a very romantic vibe. The night ended with dancing under a grape vine canopy and string lights.