While Calgary wedding photographer Christy D. Swanberg describes Chris and John as very curious, the first thing we thought when we saw them was how handsome and dapper they are! Hosting a private backyard garden wedding in Calgary See more garden wedding inspiration these two let their love for each other and personal style shine through. Their choice of bold blue and burgundy for their wedding suits is the perfect wedding fashion inspiration. Hear more from the photographer and meet the entire Creative Team after the jump! Find the best places to shop for a wedding suit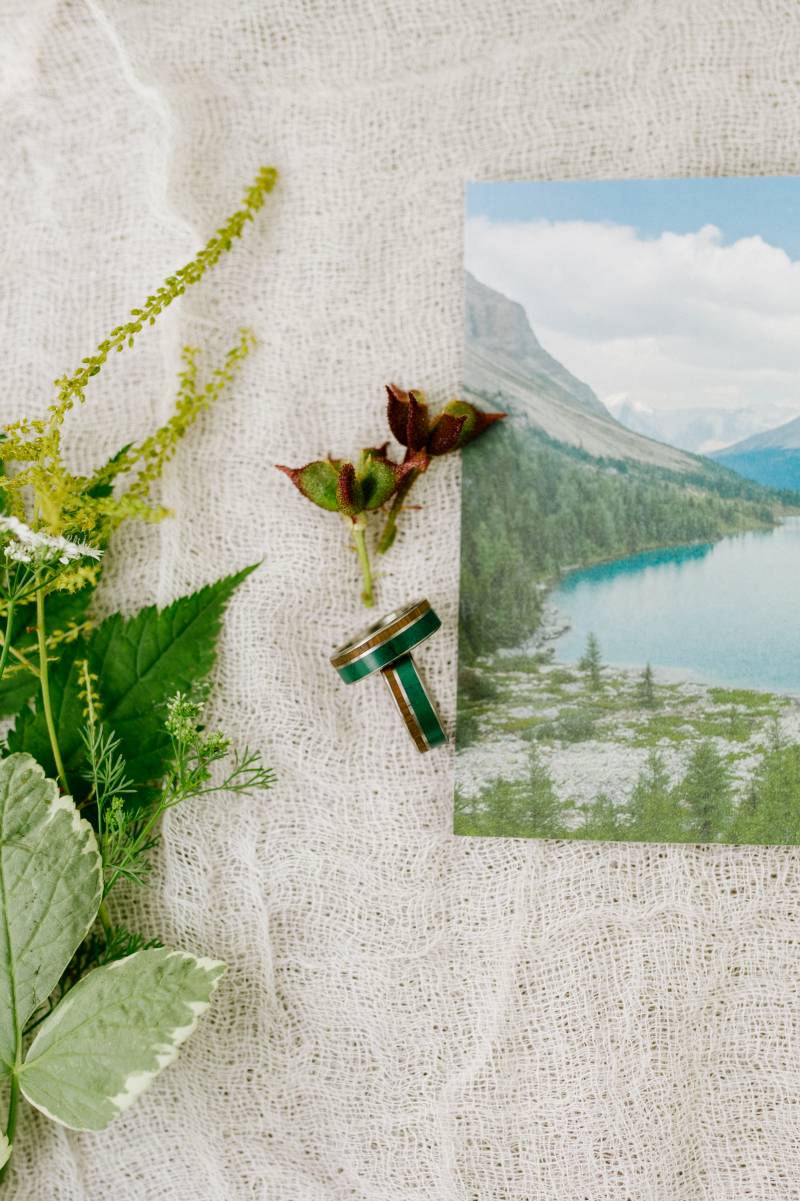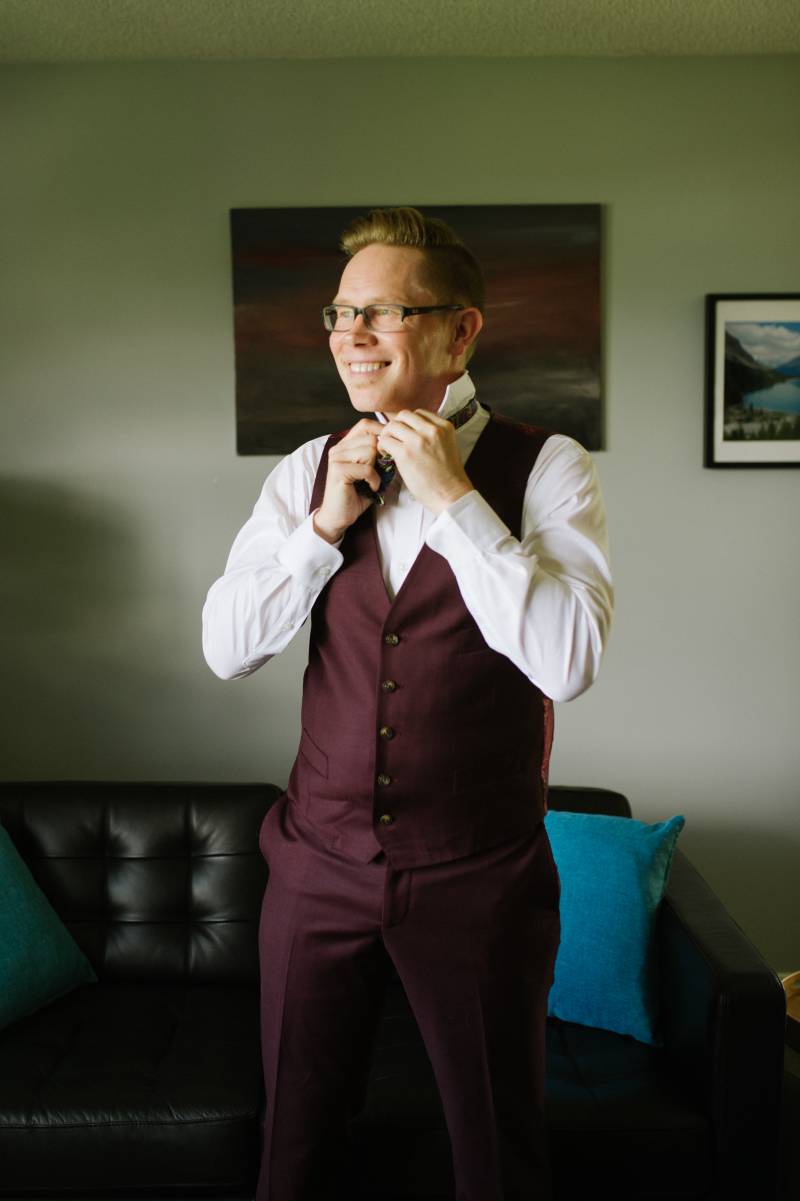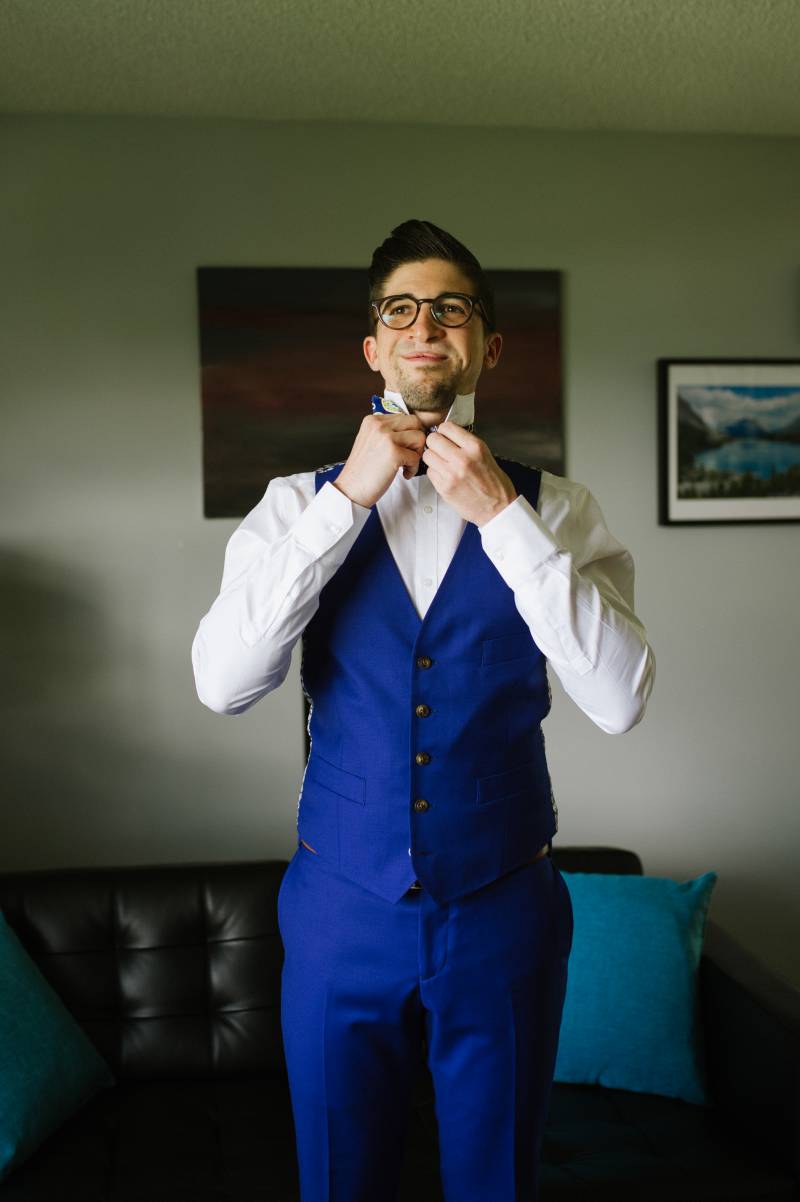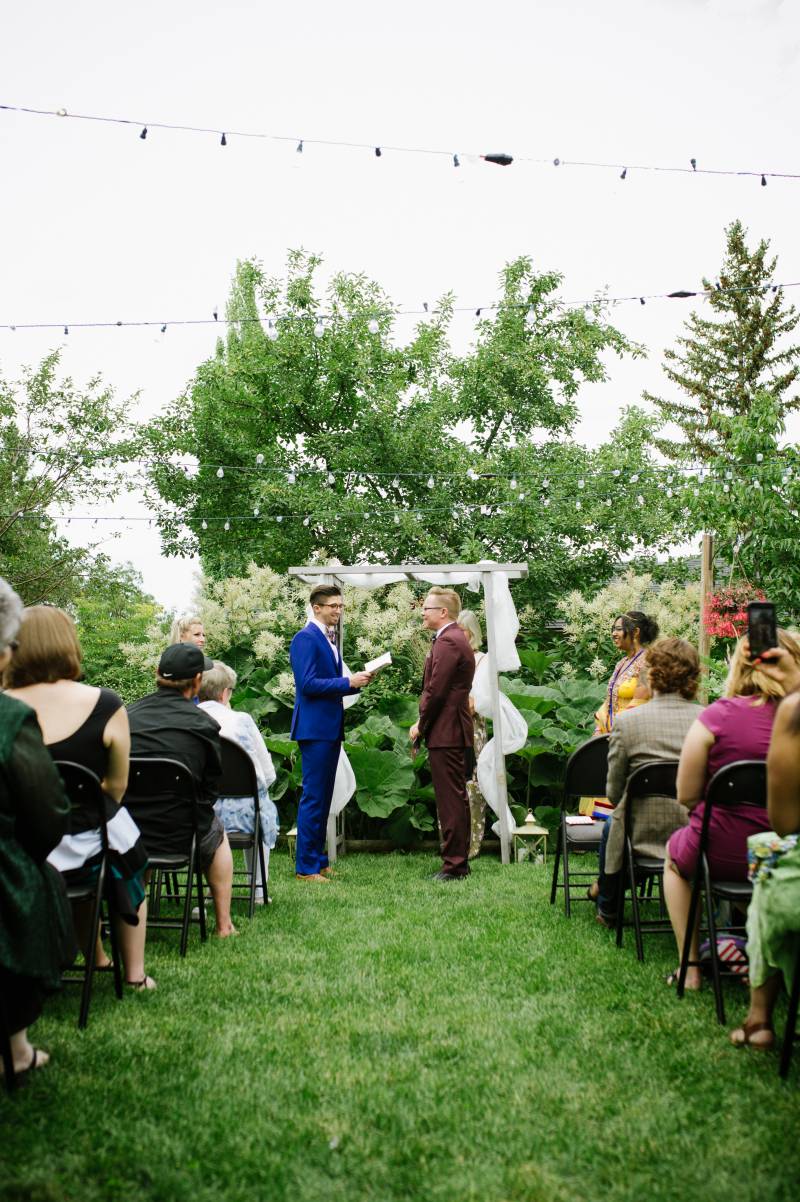 From the photographer:
Chris and John are two very curious gentlemen. They love to travel, try to see as many places they can together and have backpacked across places like New Zealand a couple to times to date. Their love for exploring brings them closer and closer to nature and themselves.

When I met both Chris and John, they urged me that their day was going to be filled of family, friends and real moments. They wanted to have an intimate backyard wedding and bridal portraits with just the two of them. They felt they were honoured to be able to even get married as a gay couple and they wanted to make sure they enjoyed and remembered each and every single minute. My heart grew just hearing how much they were looking forward to committing their love to each other and I knew I had to make them proud.

We captured their portraits at Sheep River Falls and their wedding took place in their gorgeous backyard. Their vows brought tears to everyone's eyes and joy was rampart that afternoon. It was beautiful. Here's is to more folks feeling love knows know bounds and we all deserve to find our soulmate to cherish for all our days to come.