A Canadian wedding on a crisp winter day, Shaelyn and Damian hosted their family and friends for a neutral romantic wedding day photographed by Moose Jaw Wedding Photographer Focus 22 Photography. See more winter wedding inspiration Highlights that our hearts are loving include Shaelyn's amazing wedding gown, with deep backless design detailing and a classic fitted silhouette. We also love all the neutral and white wedding flower arrangements, the gold wedding cake topper and the subtle gold detailing on the wedding tablescapes. Hear more from the photographer and meet the entire Creative Team after the jump! See more wedding with gold decor details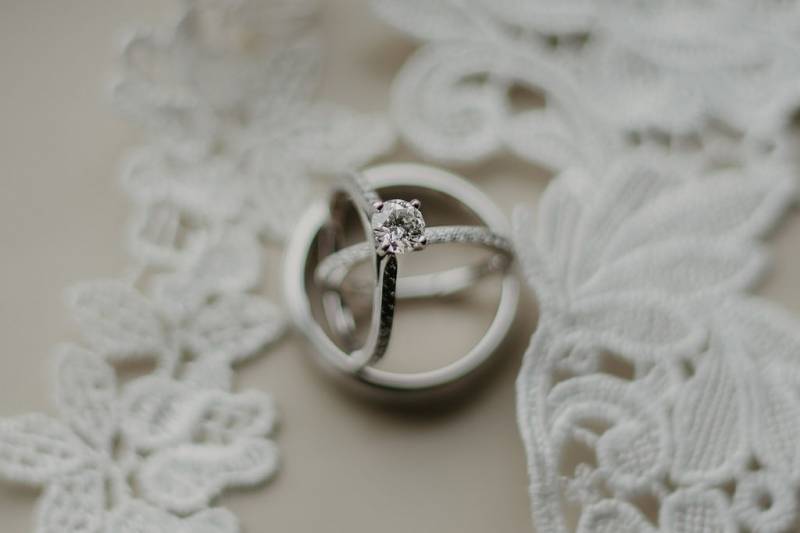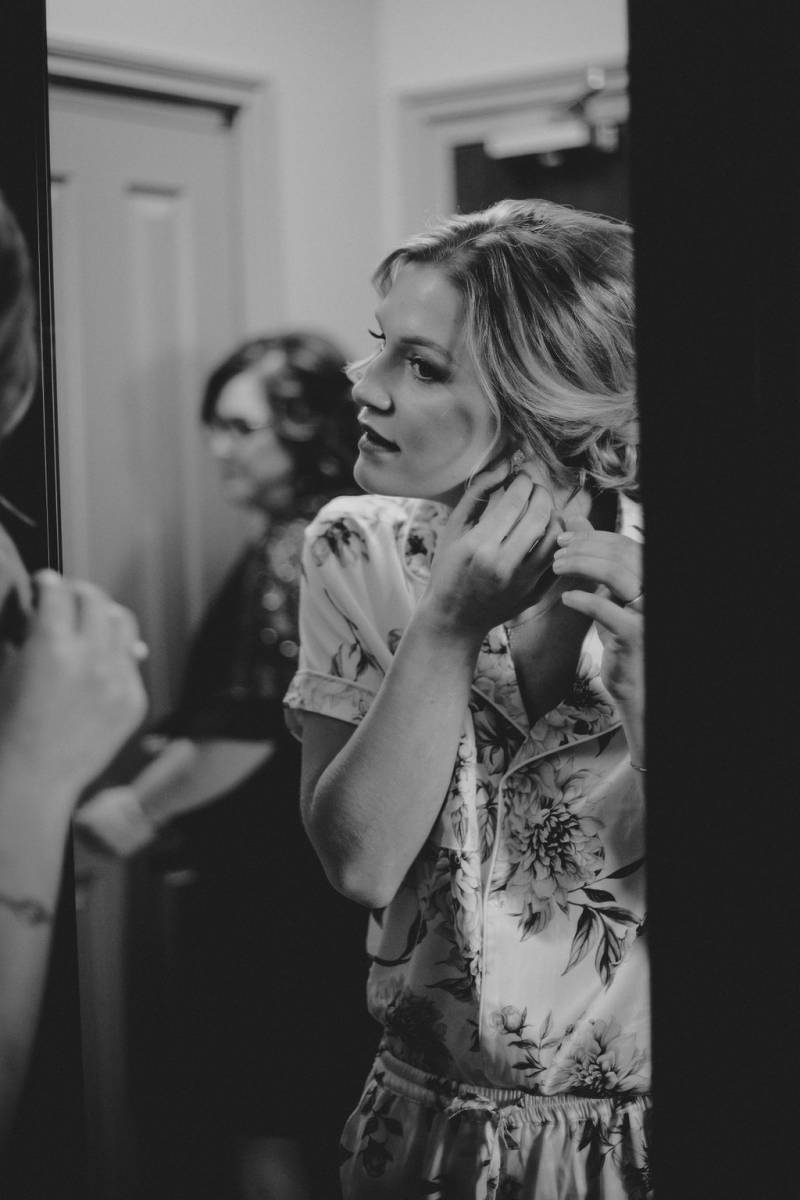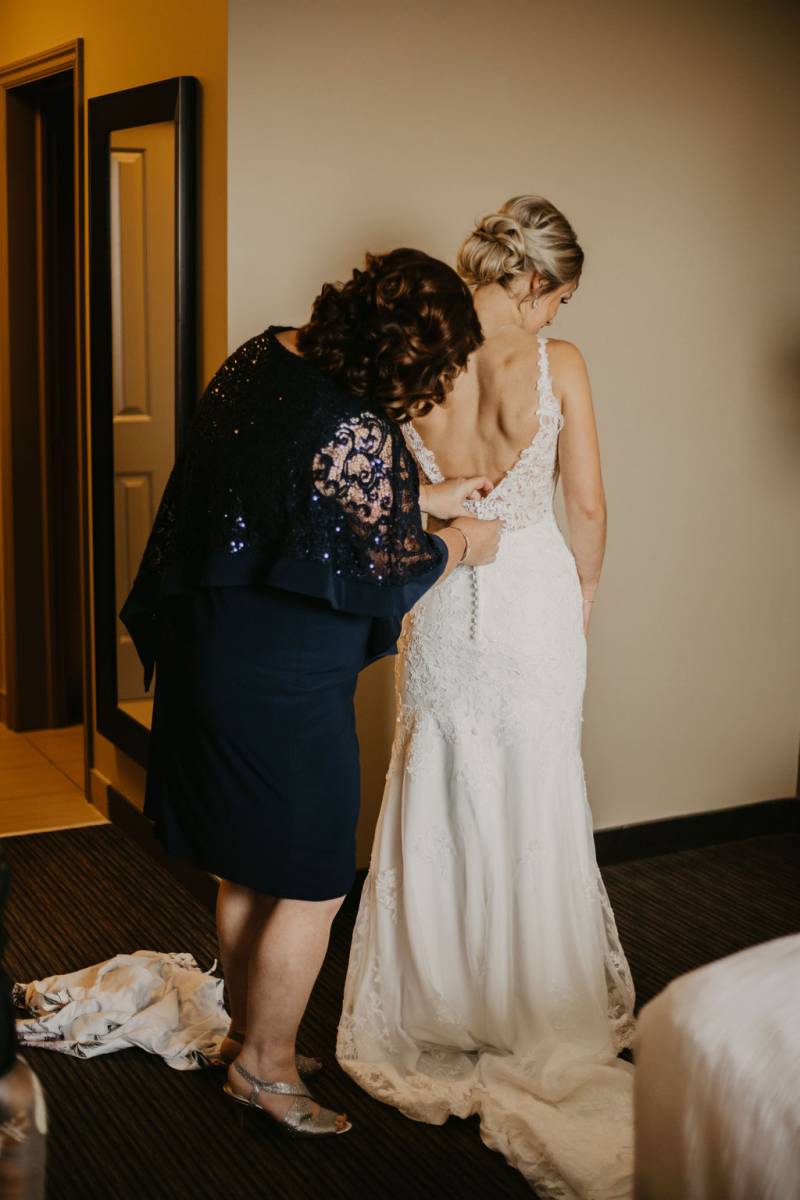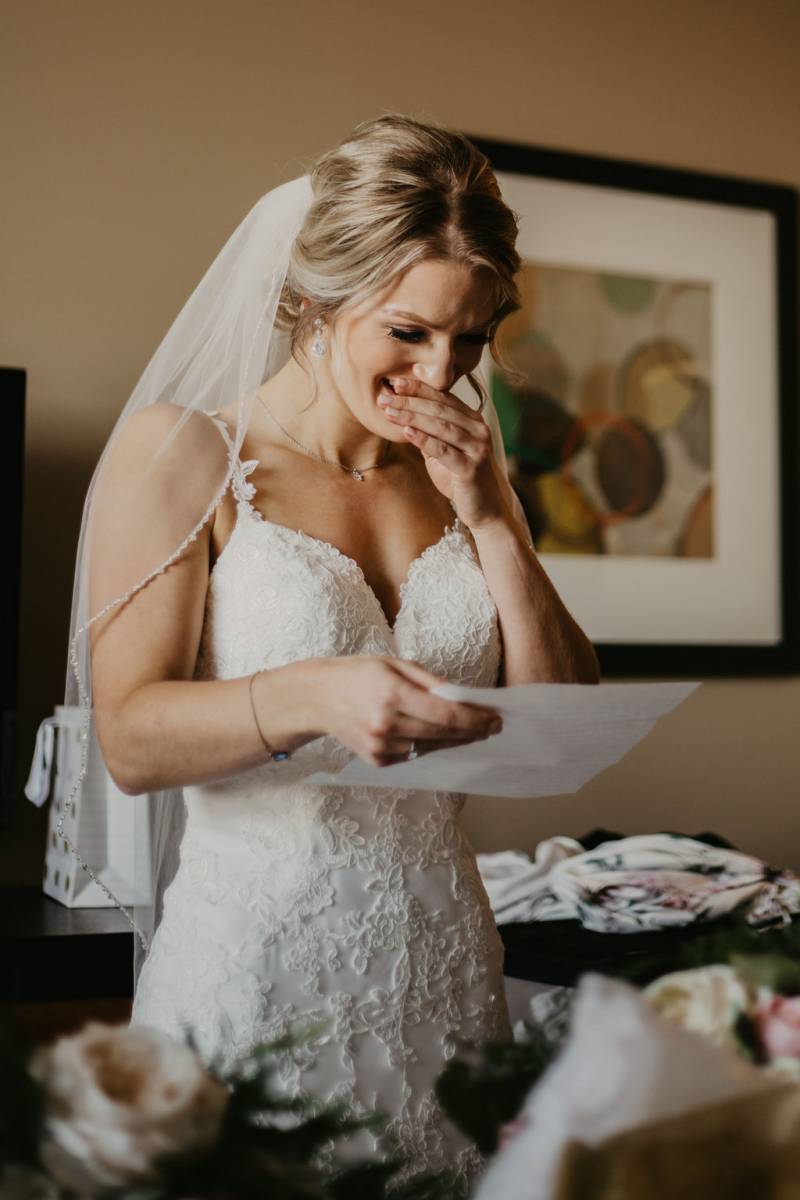 From the photographer:
Shaelyn and Damian were wed on a chilly (and by chilly, I mean freezing) November day in Moose Jaw, Saskatchewan. Although it was cold, it was perfect. This couple has a special place in my heart, and I feel so honoured to have been part of their wedding experience.

My day began as it often does, doing some pre-ceremony prep photos with the Bride and Groom. While Shaelyn was calm, cool and collected, Damian was a quite nervous. Both read a letter from each other and it was so special to witness.

We then headed off to St. Joseph's Church in Moose Jaw for the ceremony. It was such a beautiful church, full of natural light; making my job so much more enjoyable! All those nerves Damian had visibly melted away after that kiss. Be still my beating heart. *sniffle sniffle*

We did some portraits in Wakamow Valley, a local park in Moose Jaw. Shaelyn and Damian braved the cold for an entire 2 hours. This was no small feat! Let me tell you, my feet don't often get cold because I have terrible circulation and they are perpetually cold, BUT on this day, they were cold. So that's how cold it was. Anyways, the most amazing bride, in sandal high heels, killed it! At one point I believe someone made her put on boots because we were worried we'd have to take her to the hospital to amputate some toes from frostbite! I am happy to report, everyone kept their toes, and looked flawless doing it.

Towards the end of the portraits, while Dame was watching from the side, he said "Damn, you're beautiful" to Shae. Genuine love and passion.

I had such a good time with you both, and I am so grateful you asked me to be part of your wedding day.