2020 is the year of backyard weddings, and Andrea and Dwayne's intimate celebration with their closest family and friends goes to show just how perfect these wedding days are. Brampton wedding photographer Document Your Love was welcomed as a part of the family on the wedding day and was able to capture the most beautiful, intimate moments of this wedding day. Andrea and Dwayne committed a lifetime of love and the start of their new family, with Andrea's daughter Savannah in the backyard of Andrea's childhood home. The sunshine couldn't be more perfect, and the day is as romantic and memorable as every wedding day should be. Hear more from the photographer and meet the entire Creative Team after the jump!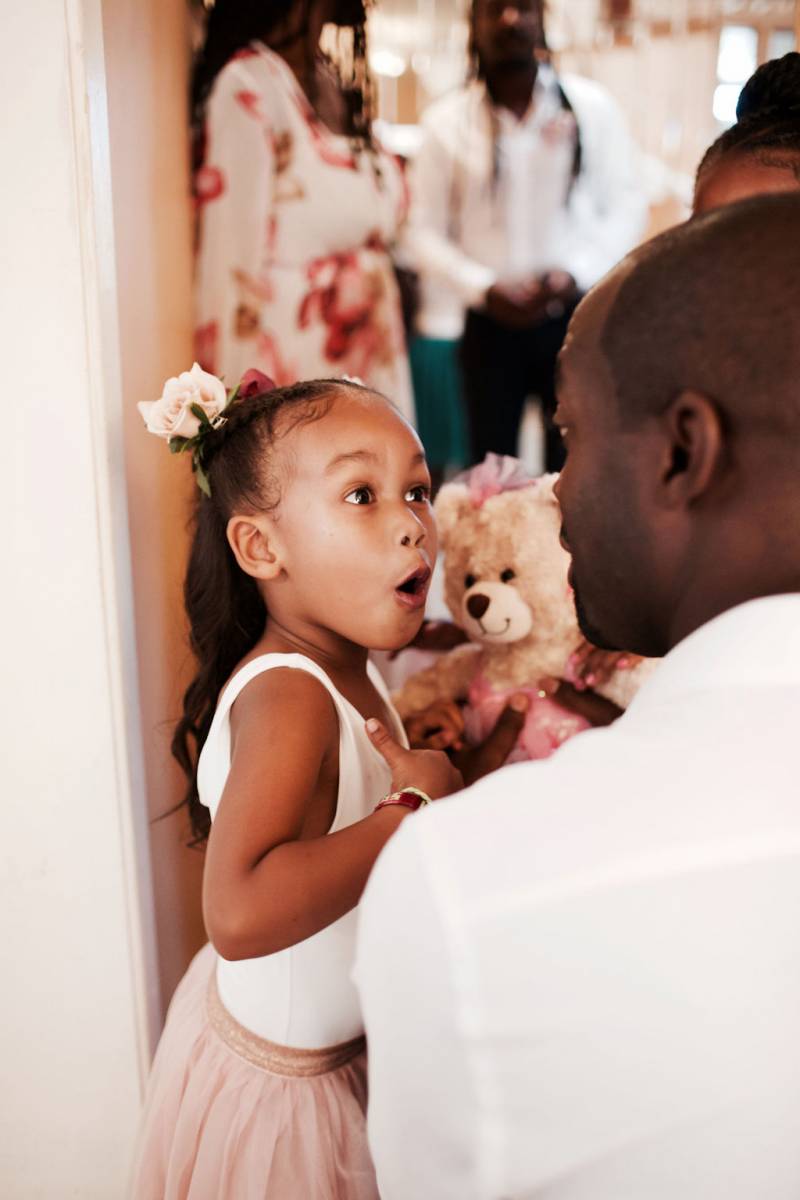 Bride
From the photographer:
When Andrea and Dwayne approached me about photographing her intimate backyard wedding, I jumped at the chance to be able to document the love between them. Andrea's Mom was selling her childhood home, so where she grew up seemed like the perfect spot to start a new journey with Dwayne and every moment of the day was truly a family affair. I was greeted by Andrea's Mom who immediately took me to the kitchen to show me where the cook-up was and hand me, "my spoon", so that I could dig in periodically whenever I got hungry. When the ceremony was over, we all sat together in the family room and shared beautiful home cooked food and conversation before we eventually headed out to do some portraits together and then they danced the night away with extended friends and family at a local community centre.These two not only joined together in a lifelong partnership, but Dwayne took on the incredible role of Father to Savannah and on that day in her Mom's backyard, in front of their nearest and dearest, it was more than a wedding, it was truly a union that defined a new family. Fast forward to today and they've added a baby boy to the mix and are living and loving through this pandemic with even more love. I've said it before and I'll say it again.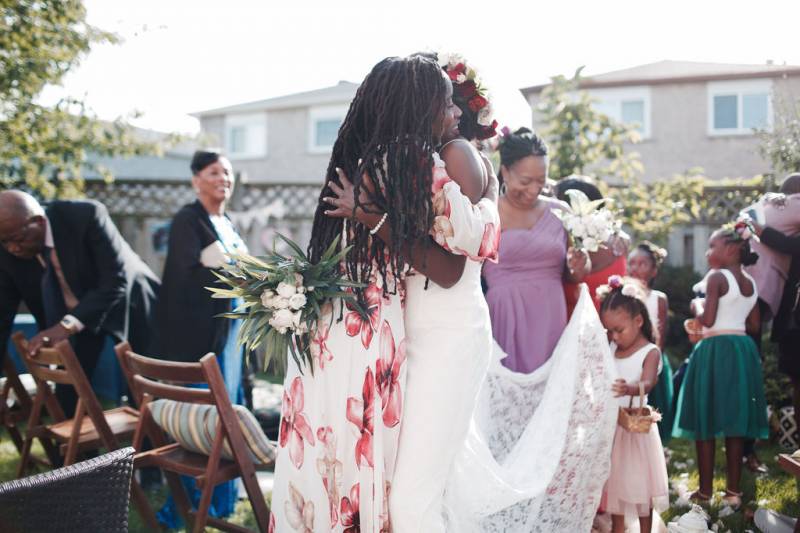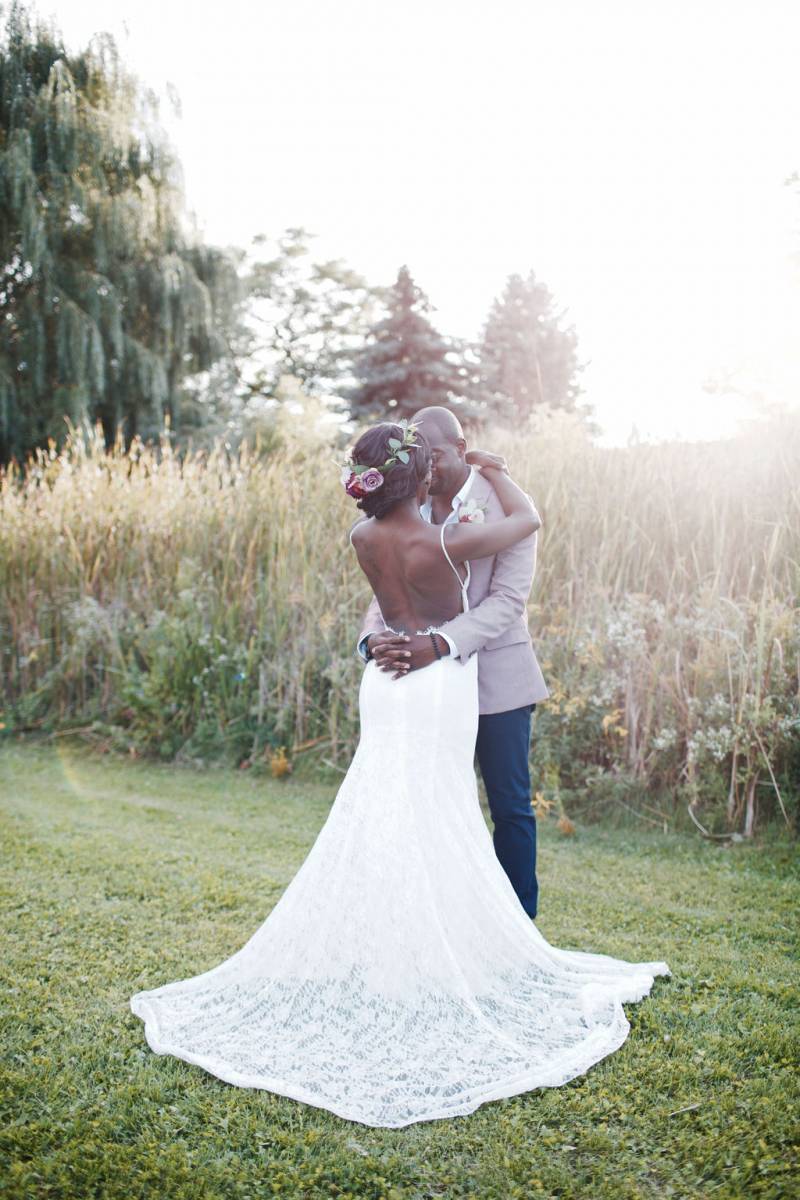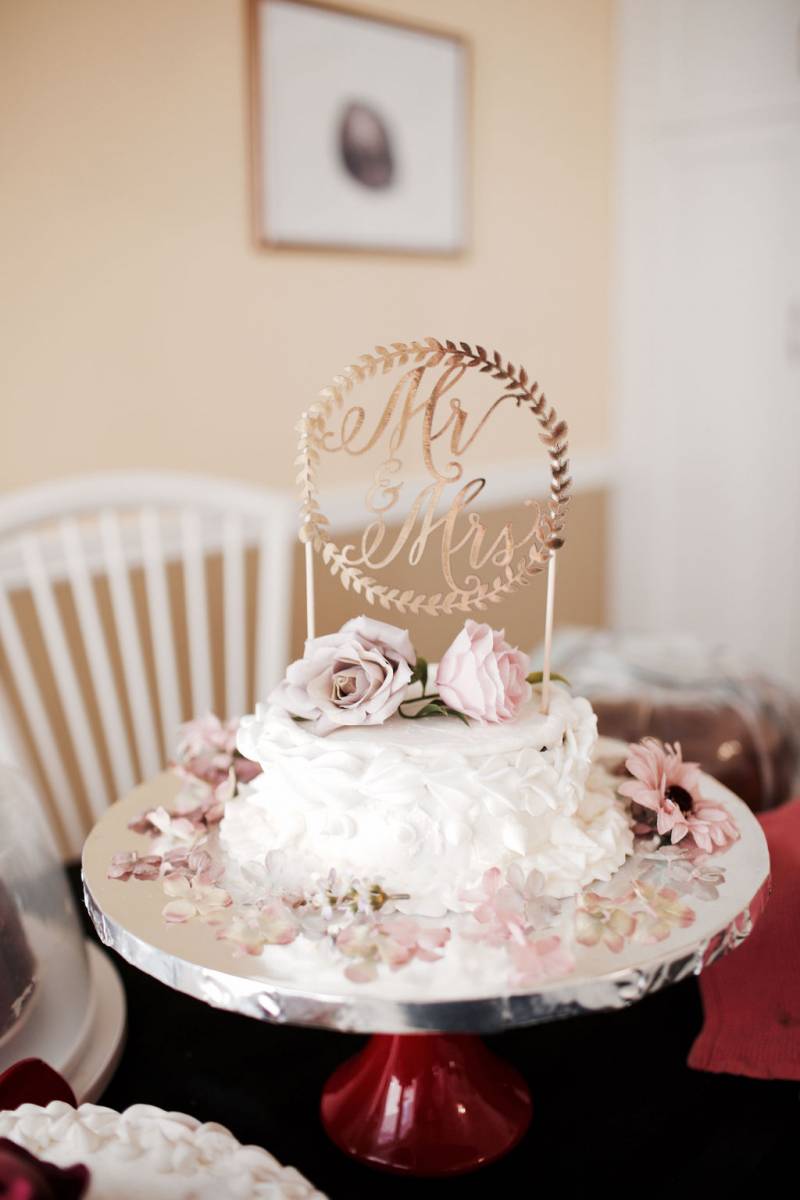 Sources
Document Your Love/Four the Dream Weddings/Mom's Backyard + Milliken Mills Park Scarborough + Rouge River Community Centre/Andrea's Mom/David's Bridal/RW + Co.