Our friends from Great Events Group are on the blog showcasing on their premier Calgary wedding venues, The Bow Valley Ranche Restaurant!
There are so many things to consider when it comes to planning your epic day. Choosing a date and a venue are the most important decisions that you'll have to make after saying YES! Whether you would love to be surrounded by the beauty of blooming flowers in spring or feel the heat of a summer's day sipping lemonade in the sun. Perhaps the yellows, oranges and reds of an autumn afternoon is your choice or last but not least a fresh blanket of snow and a crackling fire is the one for you.
However there is one key factor that will determine whether or not all the beautiful visions you have for your wedding will come true...The venue! After all, not all venues are created equal, some will be the perfect fit in summer but not so much in winter, while some will be fabulous in autumn but not that great in spring. When it comes to choosing a venue, no matter what season, it can feel like a pretty daunting process.
Until now!
There is a hidden gem rooted in the heart of Fish Creek Park, where all seasons will make your wedding day a perfect one. A place full of history, where for more than 100 years the best parties in the city have been hosted, and one with the most breathtaking backdrops that are just perfect for all your wedding memories ...The Bow Valley Ranche Restaurant.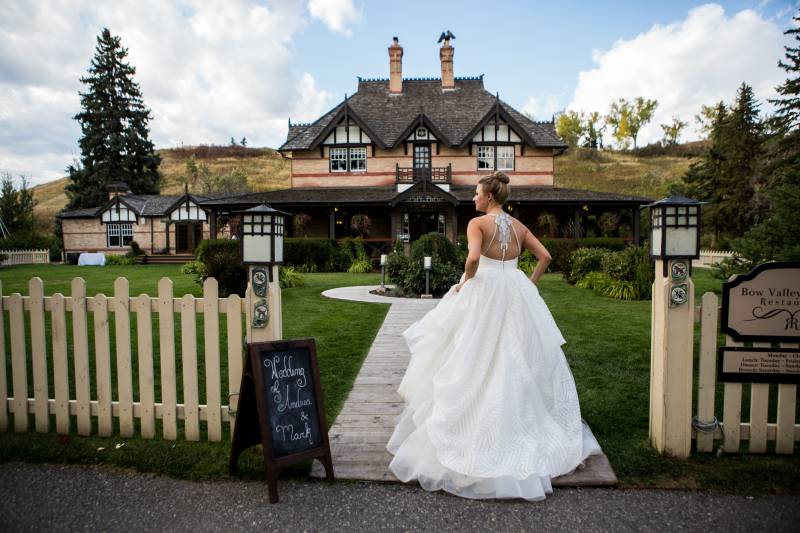 The Bow Valley Ranche Restaurant is an award winning wedding venue in Calgary and one of the city's most sought after spots for both indoor and outdoor weddings. The breathtaking landscape of Fish Creek Provincial Park is timeless through summer, autumn, winter and spring, providing beautiful backdrops for photographs in any season. More than just a distinguished dining experience, the Bow Valley Ranche Restaurant offers multiple spaces for your special day.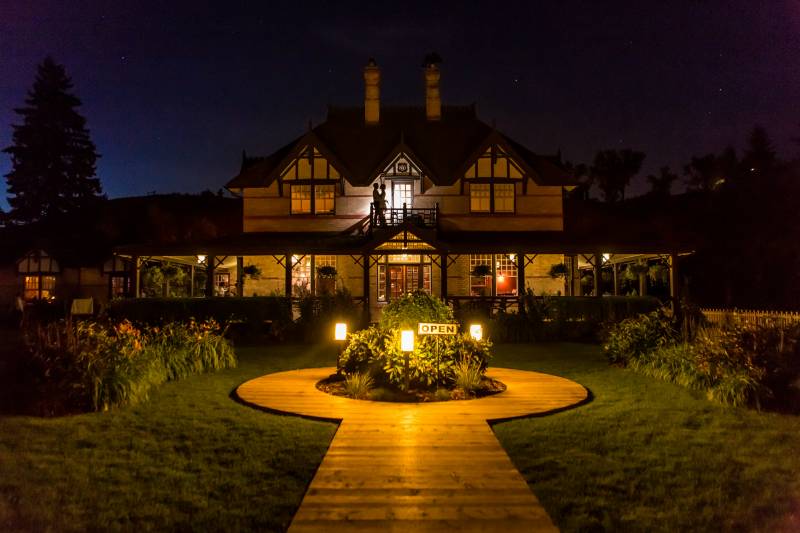 Winter weddings are magically romantic. Walk our lantern lit snowy paths to our warm and inviting Ranche house. Cozy up by the fireplace with your loved ones while enjoying a hot beverage and admiring the glow of the winter wonderland outside.
Autumn weddings are full of foliage and beautiful colors. And no need to travel to the perfect autumn scene for your photos when you have the natural beauty that Fish Creek Park offers and enjoy our culinary harvest when flavours are at their best.
Summer weddings on the lush grounds surrounding the Bow Valley Ranche Restaurant offer dreamy vistas for a memorable outdoor ceremony. Guests can mingle in the front lawn or head for ice cream at Annie's Café before a beautifully created dinner or brunch gets underway
The gazebo--just a short walk from the house through the park -- is another charming spot to exchange vows. Several other gorgeous possibilities for ceremony locations exist within the two and a half acres of the Artisan Gardens.
Spring weddings are in bloom and everyone will be happy to celebrate your day and of course the end of cold weather! Embrace the budding greenery, trees and the smell of fresh flowers
This venue offers a memorable spaces for gatherings of all sizes. With timeless fixtures, iconic antler chandeliers and a striking mantle. The décor of this historic house speaks for itself.