Sweet, soft, light, airy, this romantic summer bridal shoot from Grande Prairie wedding photographer Kayla Lynn Photography is as refreshing as a glass of pink lemonade! Filled with whimsical treats, vintage decor and rentals, delicate flowers and pastries, this shoot as all the makes of a perfect summer afternoon wedding. Hear more from the photographer and meet the entire Creative Team after the jump!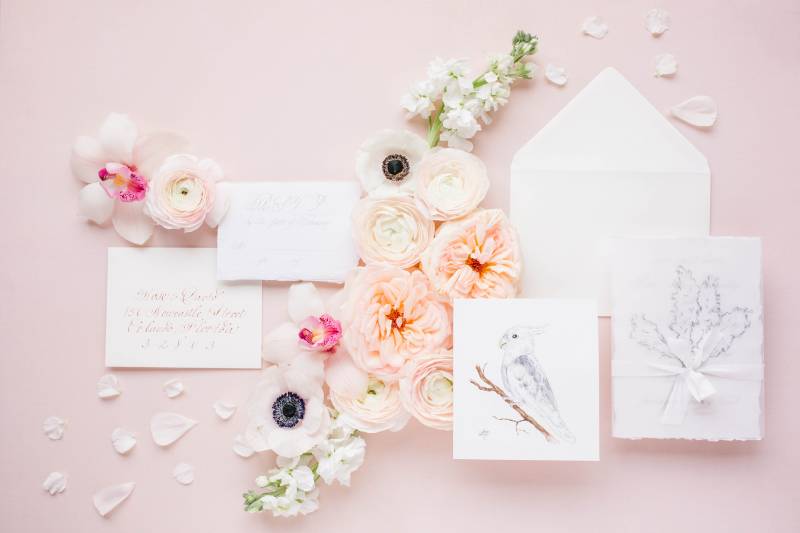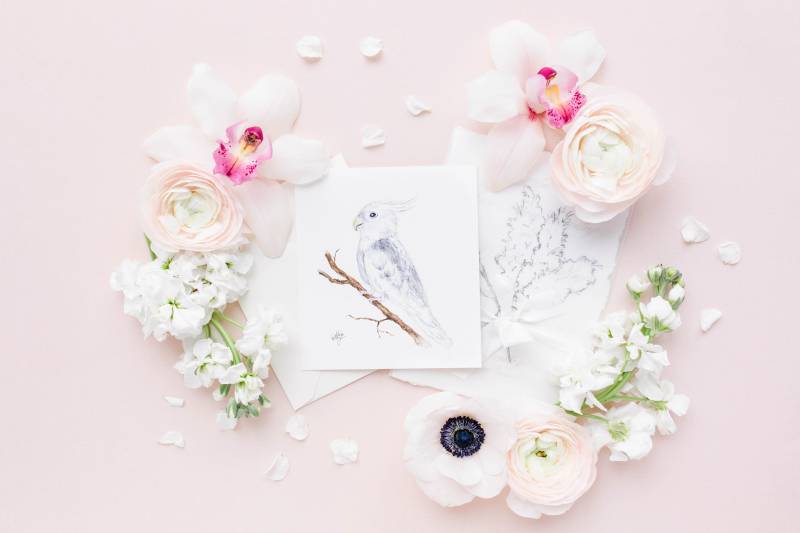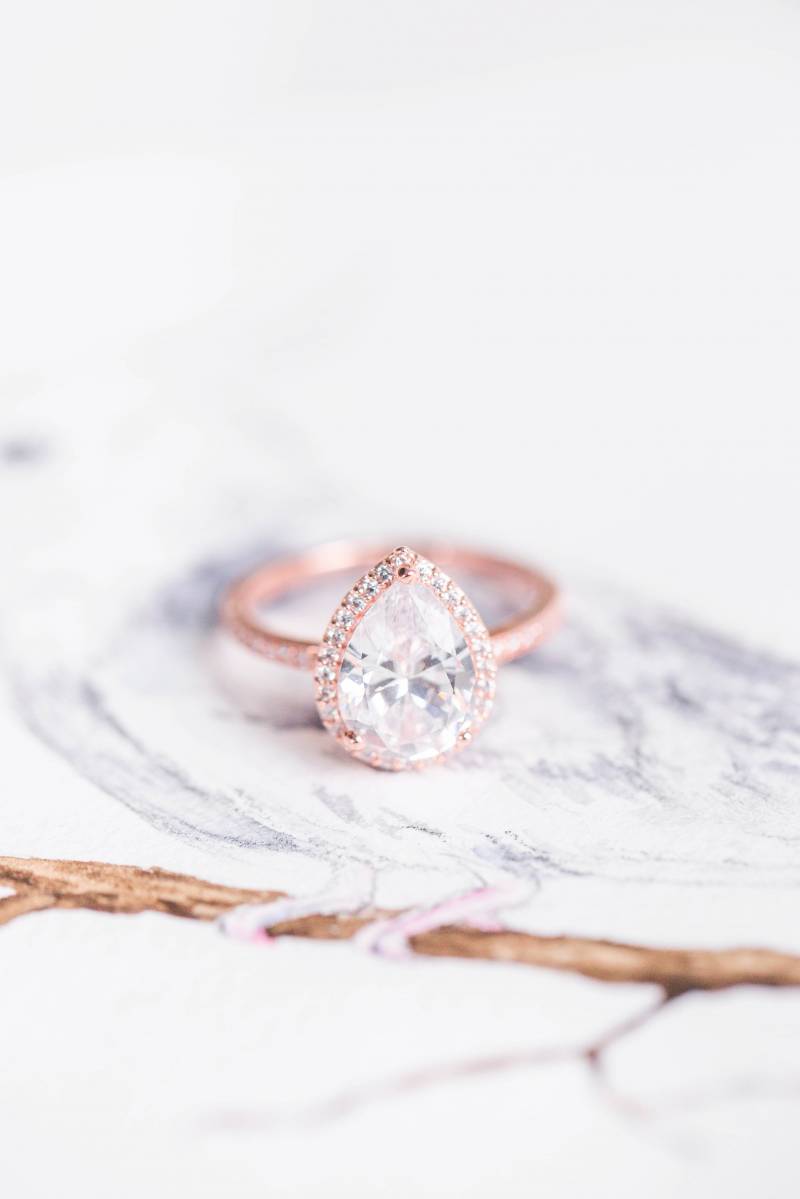 From the Creative Team:
How sweet is it to have bridal photos captured with your soft, feathered friend? This fresh bridal shoot, full of blush and cream hues was designed by Changing Dreams To Reality and captured by Kayla Lynn Photography. The bride's bird, Lily, was the perfect addition to this spring inspired shoot as she sat on the bride's shoulder, so peacefully. She even made an appearance in Debbie Wong Design's custom invitation suite, surrounded with an abundance of fresh florals. Grower Direct created the most gorgeous floral arrangement that laid against the white modern wall, filled with greenery, lush roses, branches and pampas grass for added texture. We especially loved the blush feather-like cake that laid between the copper, arch full of sweets, including cake pops by Carmen's Craz Cakes, delicious Friendship Donuts and heavenly macaroons, sprinkled with gold flakes by Evie's Sweet Creations. Each element brought such beauty to this shoot. The Bride chose two looks - An elegant white dress and a unique dusty rose dress with floral textures from Calista's. To complete the overall look, we loved the bride's natural makeup by Makeup by Lina and the romantic, cascading hair style with added blush florals by Victoria Brandsma Hair. We appreciate how each element brought a fresh, unique vibe to this bridal shoot!