When a couple has a shared passion, and they use it as the foundation for their wedding theme, it is always inspiring, exciting, creative and a total delight to share on the blog! Even the bride's newly broken foot couldn't put a damper on fun of the day. From a hilarious first look that set the tone for the day, to a dance party and reception that no one could forget, this couple's day was filled with love and details that matched their personalities. Hear more from the planner and meet the entire Creative Team after the jump!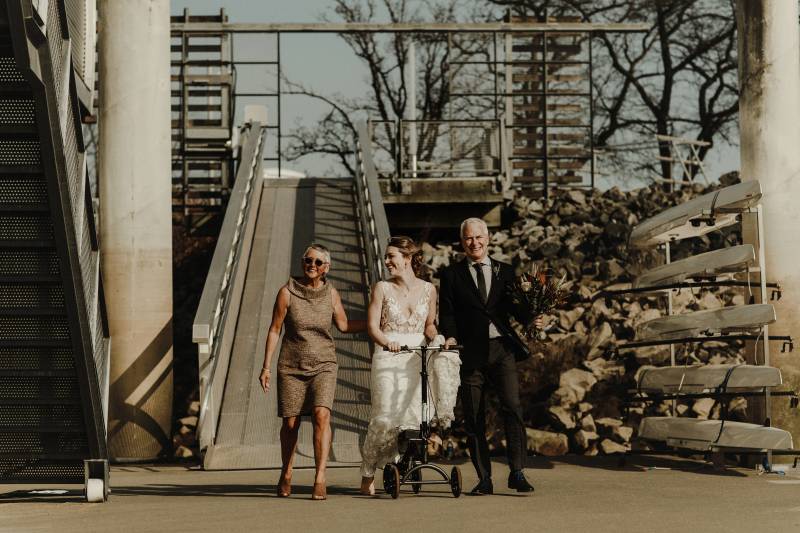 From the planner:
You can feel Winter coming in this creative and quirky Game of Throne's wedding. Although the wedding was accompanied by darker, moodier colours and many wooden and copper elements, it was all balanced with the upbeat energy from the couple and their guests. The bride, having broken her foot two days before the wedding, dawned a boot for the entire wedding day and even rolled down the aisle way with her parents on a little scooter!
The decor reflected the couple so well. Gold painted dragons greeted guests at the table with candles glowing warmly in the wooden seats. A neon "love" sign by the copper arch gave that pop of colour to the otherwise moody and darker colours of the flowers and foliage in the room. Best of all, the bride handcrafted stunning animals masks out of cereal boxes that were used for photos, decor, and photobooth props.
Even the typical wedding traditions were modified to fit the couple's personalities. Instead of a First look photo of the bride in her wedding dress, she wore amp inflatable dinosaur costume. For their first dance, they dove straight into a lip sync battle to a famous song by Backstreet Boys, a famous boy band in the 90s and their wedding game consisted of Pictionary. Truly a memorable night for years to remember!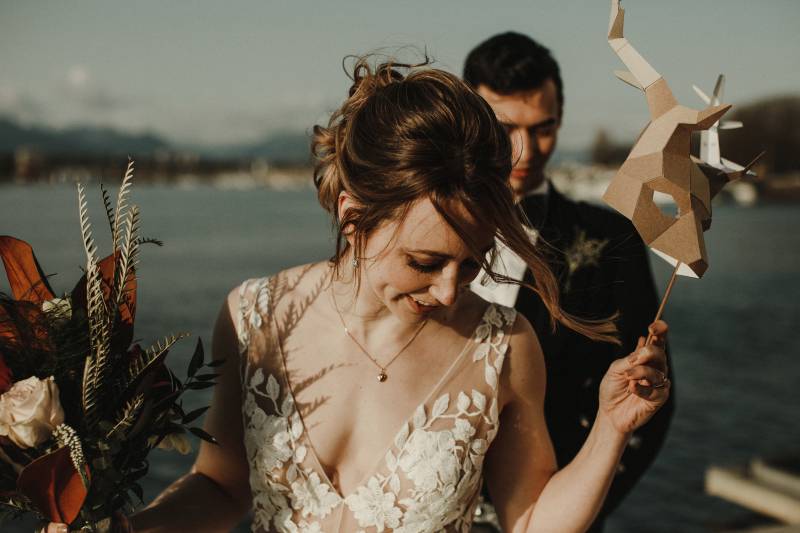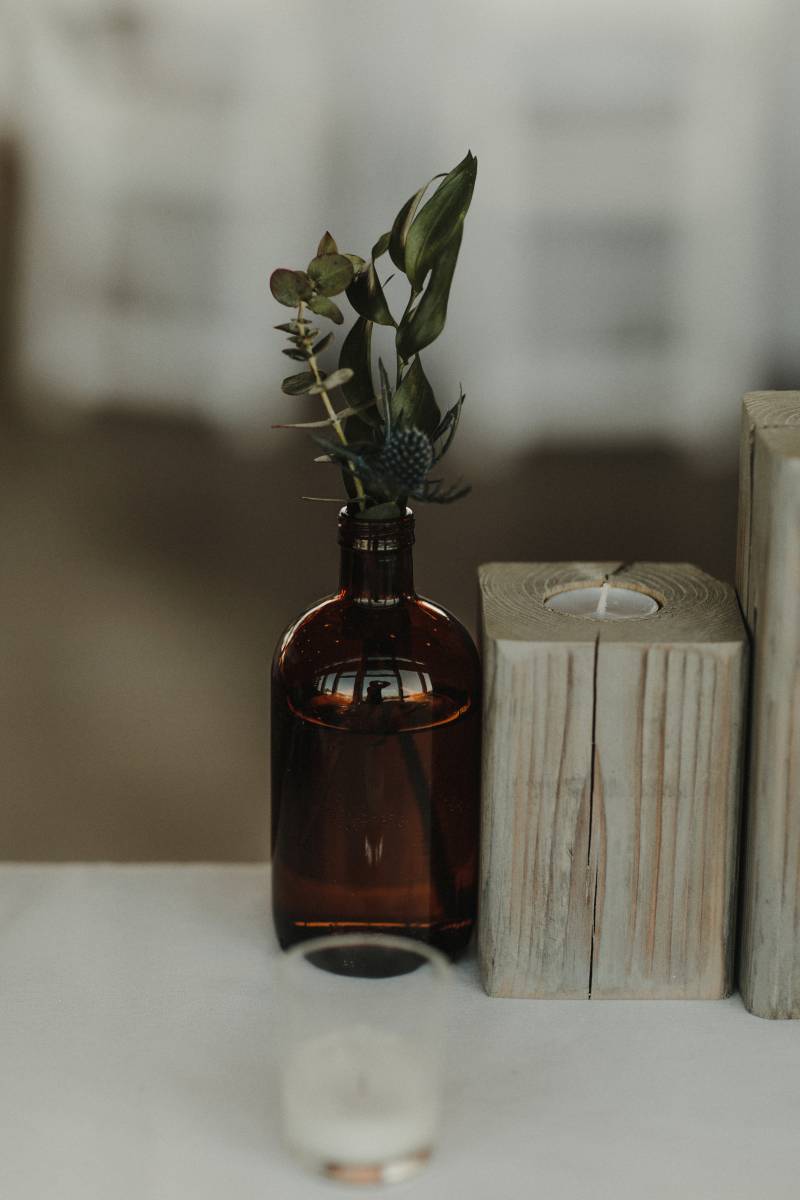 Sources
Shari and Mike Photography/UBC Boathouse/Elle Weddings/Boy with a Knife Catering/Aja Geddes/Union Bridal/Lynch Business/Girl on Wax Entertainment/Houle Games