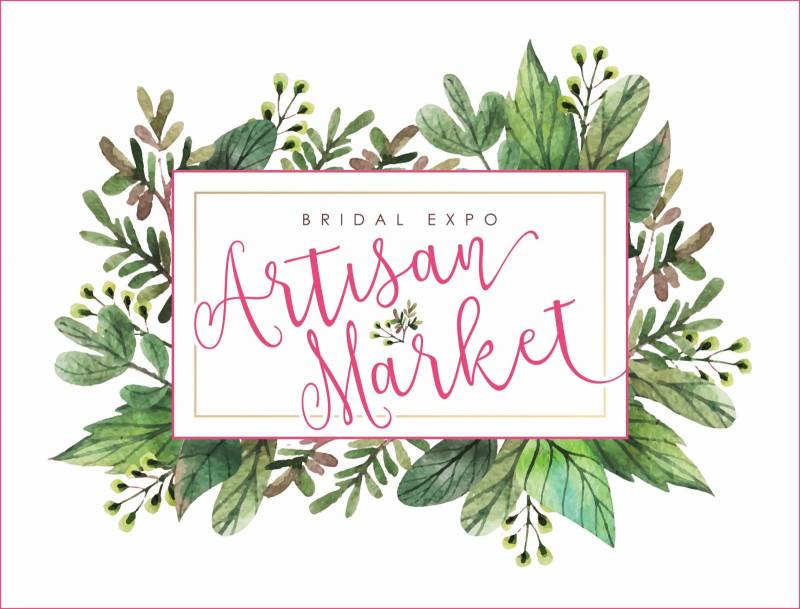 Even though one of the best parts of Bridal Expo is the amazing gown sale, there is still a TON to do at the show this Sunday, SEptember 15! Can we talk about major decor inspiration, planning tools, meeting professionals to encourage and guide you as well as a fashion show and an incredible local Artisan's Market!
Whether you're still looking for sweet gifts for your bridesmaids, like earrings, rings, necklaces or hair combs or you're in dire need of the perfect frames for your welcome table, the Artisans Market will have tons of sweet things to shop. Think stationery (thank you cards!), favours, unique products and hey - maybe even a few goodies for yourself, Calgary Bridal Expo is adding a little shopping to your wedding planning experience - because hey, who doesn't want more of that?
The Calgary Bridal Expo is happening this Sunday, September 15, 2019 at the BMo Centre on Stampede Park and you can snag advanced tickets (and save a few extra bucks) by popping over to their website and picking up yours now.
If you're ready to hit the show floor, grab regular tickets for just $20 each (they're $25 at the door!). If you're hoping for a little something extra on your day, go with the Champagne VIP Experience tickets for $39, which gets you a glass of bubbly and reserved seating for the 3pm Fashion Show. Or maybe you're the type to go big - so go with the VIP Gown Sale Tickets, where you get early entry to the show floor and you can shop the gown sale before the crowds - PLUS get champagne and VIP seating to the 3pm Fashion Show!
It's all happening this weekend at the Calgary Bridal Expo and we can't wait!